Kilchoman Red Wine Cask Matured Release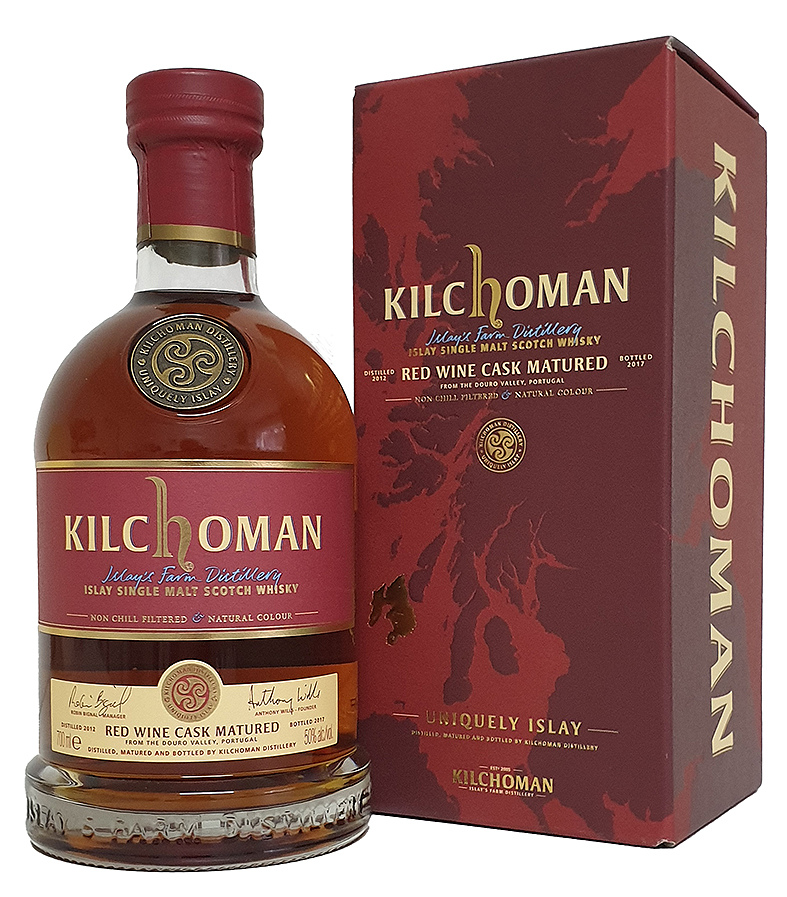 Cask type: 20 red wine casks from the Portuguese Douro Valley
Vintage: 2012
Bottled: October 2017
Age: 5 yo
Strength: 50 % abv
Phenol level: 50 ppm
Number of bottles: almost 7.000
Bottle volume: 0,7 l / 0,75 l
Bottle code:
RW 03.10.17 17/61
RW 05.10.17 17/61
RW 10.11.17 17/61 (for China)
Barcode: 5 060210 701055
Distribution: worldwide
.
Following the Port, Madeira and Sauternes wine releases of recent years, Kilchoman continued the series of wine releases with the "Red Wine Cask Release", which appeared on October 8, 2017.
Distilled in 2012, the whisky was matured for 5 years in red wine casks from the Portuguese Douro Valley. 20 casks were filled for this release, the yield was almost 7.000 bottles with 50% abv.
.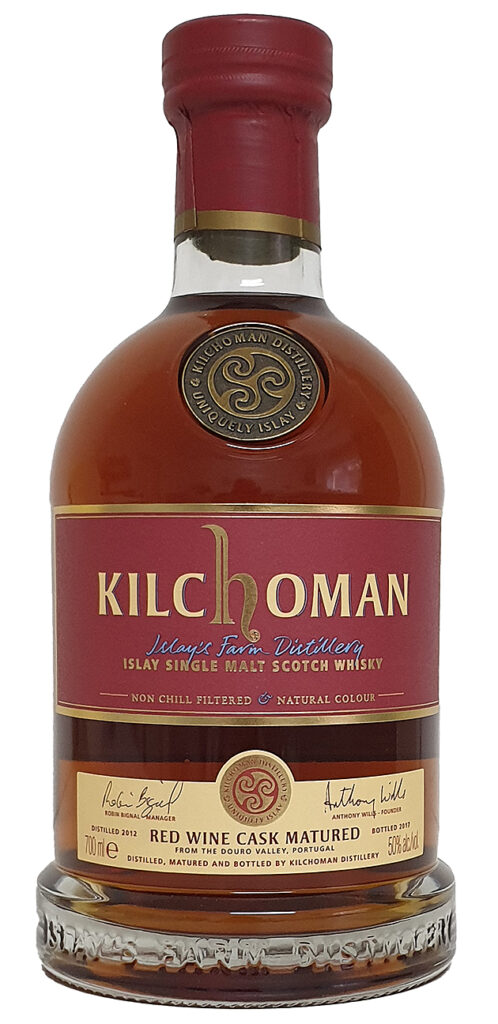 .
Tasting Notes
Archer:
Nose
Oops, the smoke has the red wine barrel cut but pretty nice. With such a young guy you should expect that he is going forward. Instead, it shows only a mild, slightly ashy and grape-sweet smoky note. A little malt and a cereal touch. Fir needles in the distance. A herbal mix. 85
Taste
Sweet and overripe grapes, ashen smoke. Fresh oak chips and menthol. Toffee, caramel. Greasy with time. 85
Finish
Rather short, still slightly smoky and with the sweetness of the grapes. Herbe herbs. 84
There are good to very good approaches to find, but it lacks depth to achieve top marks here. In my opinion, the wine cask hides and conceals too many of the good Kilchoman flavors.
87/100 points