Cask Auction Final Batch started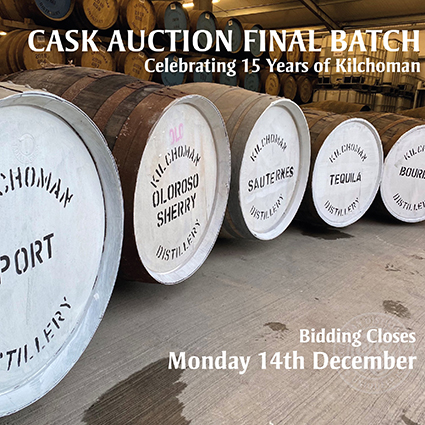 Today at 14.00 GMT the 3rd and final round of the Kilchoman cask auction was started. As we reported earlier, to mark the 15th anniversary of the Kilchoman distillery – which was officially opened at Feis Ile 2005 – a total of 15 casks of Kilchoman New Make will be auctioned in three rounds this year. The auction of the first five casks took place in May/June, the second round ran in September/October and now interested parties can bid online for the final 5 casks until Monday 14th December 12pm GMT:
Bourbon Barrel
Oloroso Sherry Hogshead
Ruby Port Hogshead
Tequila Barrel
Sauternes Hogshead
Again an interesting selection of casks, especially the Tequila barrel represented for the first time should probably arouse some interest. As always, we wish all bidders good luck!