First Kilchoman Single Cask for Turkiye released
At the end of December 2022, an exclusive Kilchoman single cask – "11 yo Single Cask for Turkiye" – was released in Turkiye for the first time. It is a 1st fill bourbon barrel from 2010, in which the whisky matured for more than 11 years. 242 bottles with an alcohol content of 55.5% abv were bottled.
.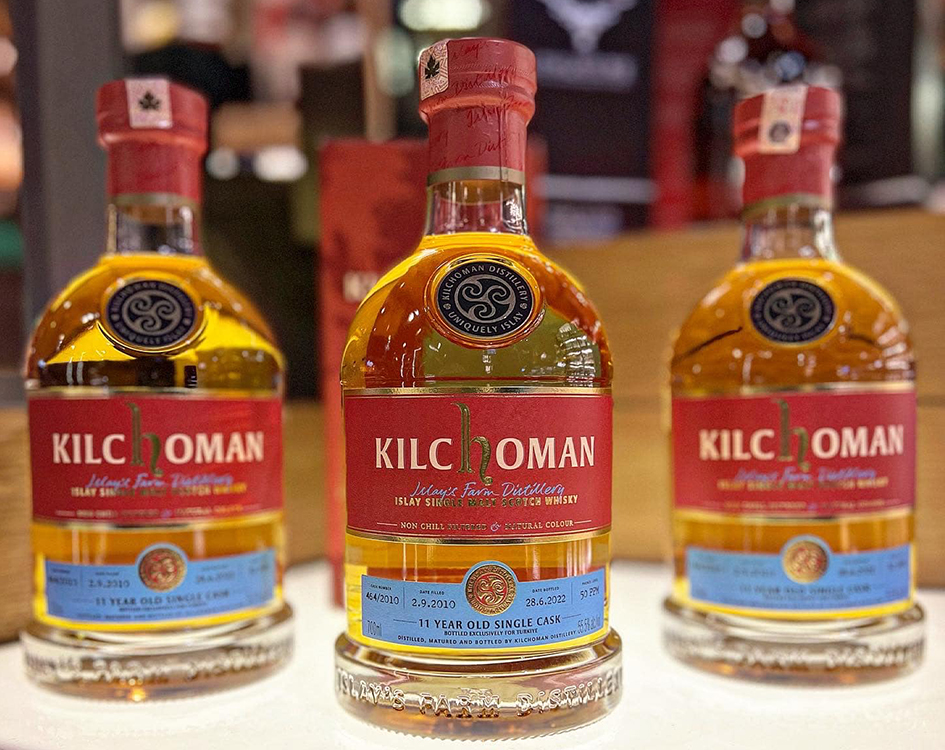 .
Mustafa Orman, the owner of Turkish importer TWS Import Inc selected the cask together with Ferit Gur from the Highland Whisky Shop in Inverness from a number of casks they were able to taste at Kilchoman.
.
.
Cask No.: 464/2010
Cask type: 1st Fill Ex-Bourbon Barrel
Date Filled: 2.9.2010
Date Bottled: 28.6.2022
Age: 11 yo
Strength: 55,5 % abv
Phenol level: 50 ppm
Number of bottles: 242
Bottle volume: 0,7 l
Market: Turkiye