German Kilchoman Fan Meeting on 23 and 24 September 2022 in Völklingen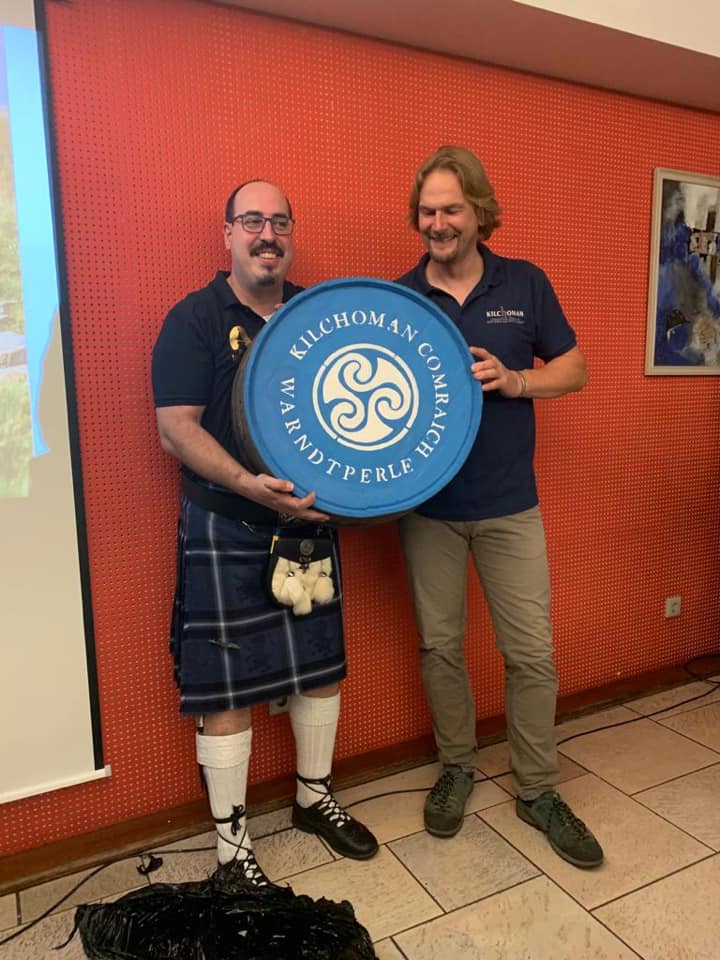 On 13 September 2019, the hotel-restaurant "Warndtperle" in Völklingen, Saarland, became the sixth and so far last German location to be awarded the status of a Kilchoman Comraich Bar.
To mark the three-year anniversary, owner Jörg Peters, with the active help of kilchomania.com, has planned a series of Kilchoman events for the last weekend in September.
On Friday evening, there will be a Kilchoman tasting for the restaurant's regular guests and the local whisky club. Hans-Peter Neumann from Kilchomania will guide the approx. 50 guests through various "Wood Expressions" of Kilchoman.
On Saturday, there will then be a meeting of the German members of the Kilchoman Appreciation Society. But Kilchoman lovers who are not (yet) members of the Society or Kilchomania are also very welcome. In addition to plenty of opportunity to get to know each other and a 3-course evening meal, Jörg Peters and Hans-Peter Neumann will also host a special Kilchoman tasting – by insiders for insiders.
Single room: 50 € incl. breakfast / Double room: 75 € incl. breakfast
3-course menu on Saturday evening: 28 € / person (please reserve on request when registering)
Tasting: 60 € / person
Contact: joerg@pjswhiskyshop.de
.