KilchArd – Two Distilleries, Two Casks
During the whisky fair DramFest 2020, which took place on 7 and 8 March in Christchurch, New Zealand, Anthony Wills from Kilchoman and Alex Bruce from Ardnamurchan presented a very special new bottling: KilchArd, a blended malt created from one whisky cask from each of the two distilleries.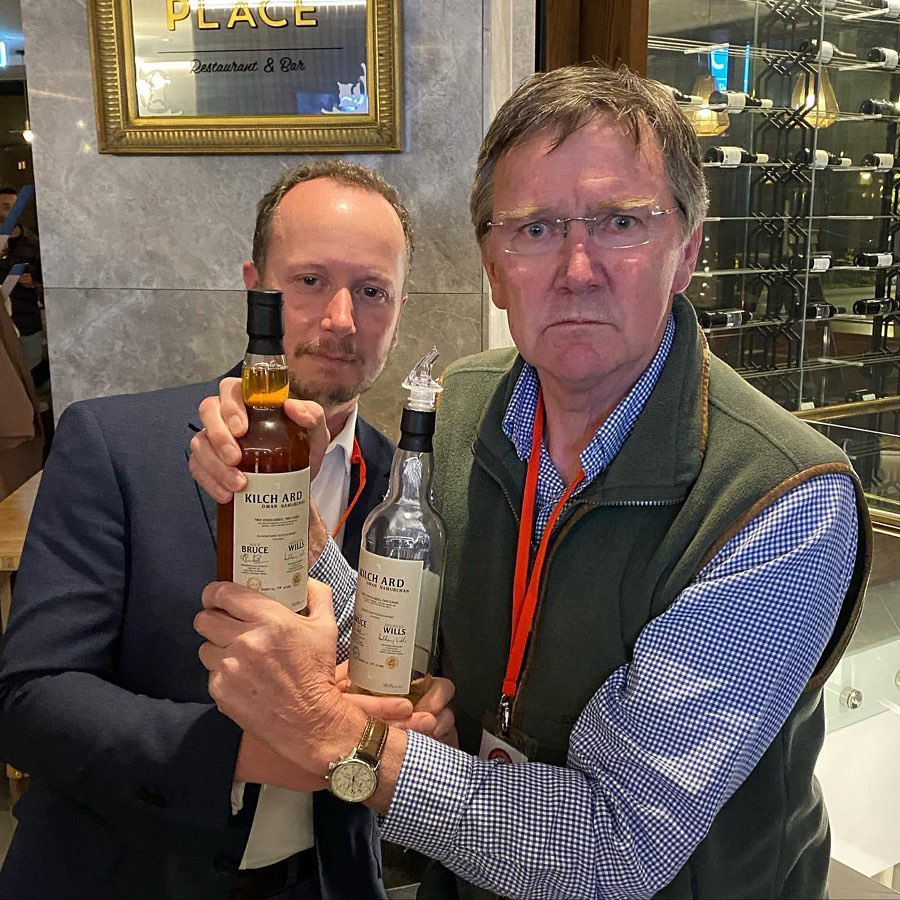 The idea for the bottling was born on a Saturday evening after a busy day at the London Whisky Show in October 2019. On the second evening, the name for the bottling was born.
The name of the release, as can be easily seen, is made up of the initial syllables of the two distilleries. The English pronunciation of the name as "Killhard" together with the last names of Alex Bruce and Anthony Wills gave them the idea to refer to the famous crime series Die Hard with Bruce Willis on the label.
Shortly afterwards, Alex Bruce visited the Kilchoman distillery on Islay with a number of Ardnamurchan samples and Anthony and Alex set about trying out different combinations with Kilchoman whisky. The original idea of marrying two bourbon barrels was abandoned in favour of a combination of a Kilchoman bourbon barrel with an Ardnamurchan PX sherry cask.
A 2013 Kilchoman bourbon barrel peated at 50 ppm and a Pedro Ximénez sherry cask from Ardnamurchan, whose whisky had been peated at 30 ppm, were selected. Both made from barley of the Concerto variety.
The bottles will be sold by selected retailers and at both Kilchoman and Ardnamurchan visitor centres.
.
Casks: Kilchoman Bourbon Barrel No. 424/[2013], Ardnamurchan PX Sherry Cask No. 532
Date Bottled: 2020
Age: NAS
Strength: 50,0 % abv
Phenol level: 50 ppm + 30 ppm
Number of bottles: 686
Bottle volume: 0,7 l
Barcode: 5 060383 650914
Market: UK
.