Kilchoman 16 yo Limited Edition announced
The Kilchoman distillery announced the release of a 16-year-old limited edition for autumn 2023. With this release, Kilchoman not only meets the frequently expressed wish for a bottling with an age statement, but will also give an summary of over 16 years of Kilchoman development with a new "benchmark release".
When Kilchoman began bottling its first whiskies at the age of 3 years in 2009, it was not only met with an extremely positive response from a whisky community that was surprised by the quality, but questions were also raised again and again as to how such a whisky should taste when it is 12 years old and upwards. Now we will soon have the chance to answer this question for a 16-year-old Kilchoman.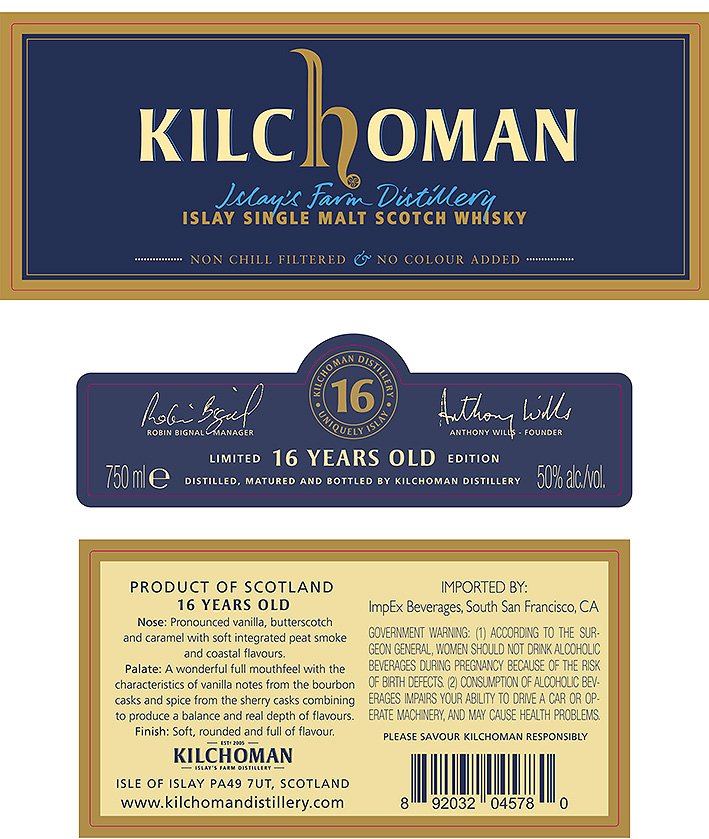 The two 16-year-old single cask releases (05/2006 and 334/2006) and the 16-year-old small batch for the Fèis Ìle 2022 give reason to expect an outstanding whisky.
.
Cask types: Bourbon Barrels, Oloroso Sherry Casks
Date Filled: 2006, 2007
Date Bottled: 2023
Age: 16 yo
Strength: 50,0 % abv
Phenol level: 50 ppm
Number of bottles: 5.000
Bottle volume: 0,7 l / 0,75 l
Distribution: worldwide
.