Kilchoman Machir Bay Cask Strength Limited Festive Edition released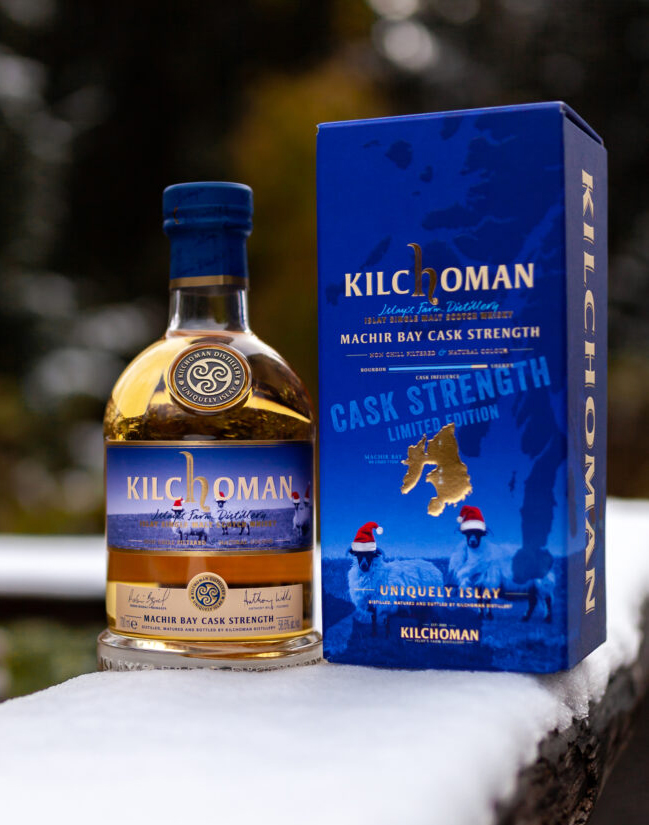 On the occasion of Kilchoman tasting tours in Europe, Asia and the USA, the distillery had already released exclusive Machir Bay bottlings at cask strength several times in the past. These bottlings enjoy great popularity among Kilchoman fans, as they show the Kilchoman Standard Release from an even more fruity side.
For the festive season, Kilchoman has now released a Machir Bay at cask strength (58.6%) for the first time as a limited release available worldwide, allowing a wider circle of whisky fans to try an undiluted Machir Bay.
.
.
Cask type: Ex-Bourbon Barrels (approx. 90 %) & Oloroso Sherry casks (approx. 10 %)
Bottled: 2020
Age: approx. 3-5 years
Strength: 58,6 % abv
Phenol level: 50 ppm
Bottle volume: 0,7 l / 0,75 l
Bottle codes:
MBS 17.08.20 20/89
MBS 07.10.20 20/89
MBS 19.10.20 20/89
MBS 02.11.20 20/89
Distribution: worldwide
.