Kilchoman Open Day at Fèis Ìle 2007
The Kilchoman Open Day at Fèis Ìle 2007 was this year on 31 May. The highlight among the events was certainly the lecture by Dr. James Swan on whisky maturation in Warehouse No. 1.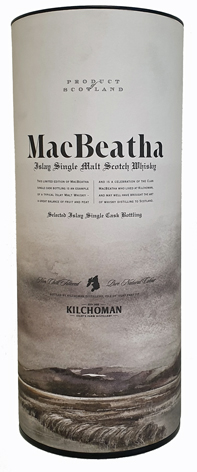 Also at Fèis Ìle, Kilchoman presented the 1st bottling from the "MacBeatha" series: a 15-year-old Bowmore whisky with a rum finish (110 bottles, 54.3%). Until Kilchoman can bring its own whiskies to the market, it continues to operate to a small extent as an independent bottler, which, in addition to selling casks to private individuals, is another way of financing the ongoing operations of the distillery.
.