Kilchoman Single Bourbon Cask 154/2008 for Milano Whisky Festival 2013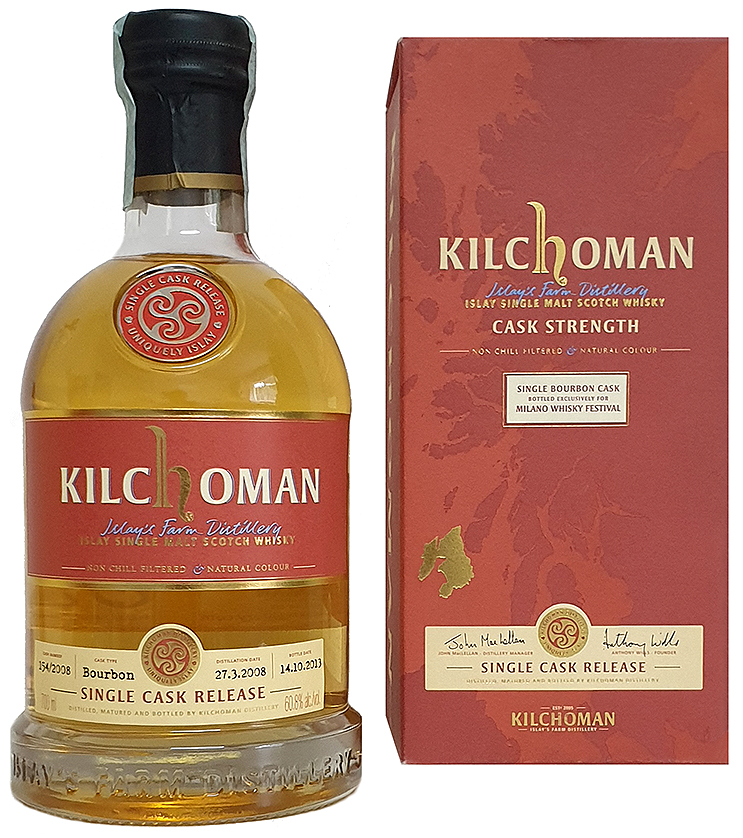 The 8th Milano Whisky Festival took place from 9 to 10 November 2013 at Milan's Marriott Hotel. Kilchoman released two exclusive single cask bottlings for this occasion. In addition to the "normal" festival bottling of a Kilchoman matured for five and a half years in a fresh ex-bourbon barrel, a five-year-old bourbon cask bottling for the Milano Whisky Festival 2013 and the Laida Weg Experience Hotel (Cask 126/2008) was released in July.
.
Cask No.: 154/2008
Cask type: 1st Fill Ex-Bourbon Barrel
Date Filled: 27.3.2008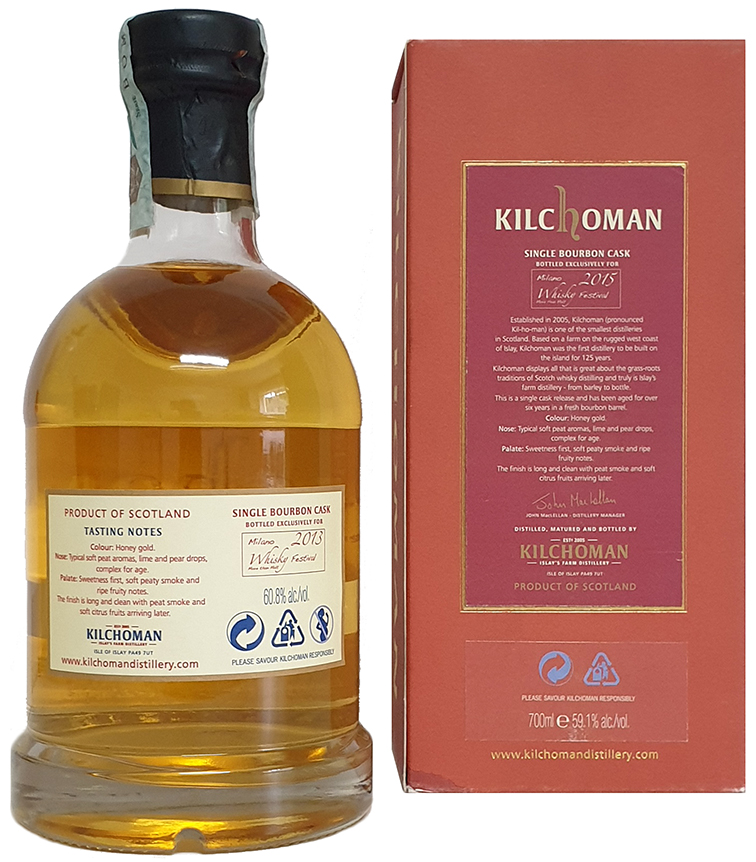 Date Bottled: 14.10.2013
Age: 5 yo
Strength: 60,8 % abv
Phenol level: 50 ppm
Bottle volume: 0,7 l
Number of bottles: 252
Market: Italy
.
.