Kilchoman Single Sherry Cask 445/2007 for Tokyo International Bar Show
For the second Tokyo International Bar Show, which took place from 20 to 21 April 2013, an exclusive Kilchoman single cask bottling was presented again, after the four-and-a-half year old bourbon barrel of the previous year, this time it was a four year (and not five year as incorrectly stated) Oloroso Sherry cask maturation.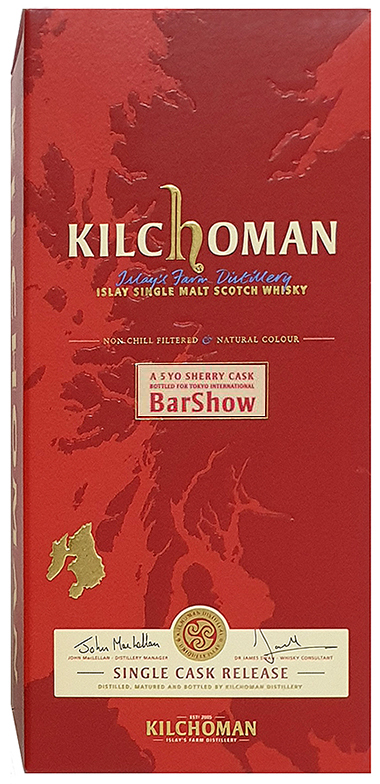 .
Cask No.: 445/2007
Cask type: Oloroso Sherry Cask
Date Filled: 8.11.2007
Date Bottled: 8.1.2013
Age: 4 yo
Strength: 57,3 % abv
Phenol level: 50 ppm
Bottle volume: 0,7 l
Market: Japan
.
.