Kilchoman »Summer 2010 Release« released
With the "Summer 2010 Release", the fourth edition of the Kilchoman bottlings, meanwhile often referred to as "Seasonal Releases", was released on 9 August.
Two special features distinguish this new Kilchoman bottling: it is the first release without sherry finishing and the first release exported to the USA.
The 3-year-old whisky was matured exclusively in fresh and refill bourbon barrels. The edition is a massive 17,500 bottles.
.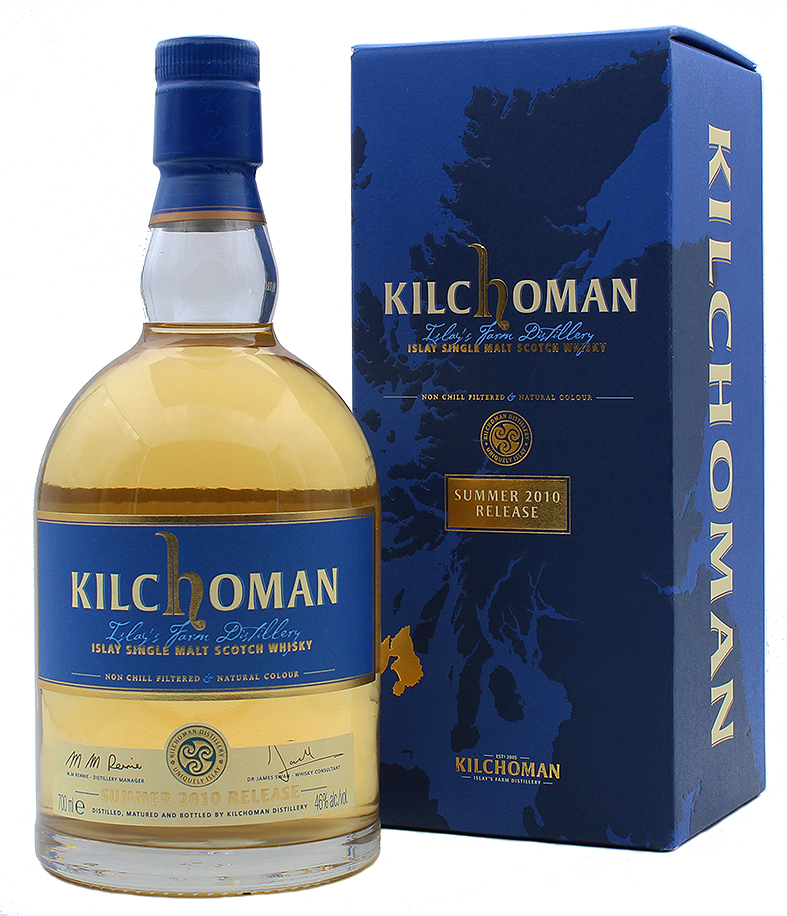 Cask type: 1st Fill- und Refill-Ex-Bourbon Barrels
Filled: 2006/2007
Bottled: 2010
Age: 3 yo
Strength: 46,0 % abv
Phenol level: 50 ppm
Number of bottles: 17.500
Bottle volume: 0,7 l / 0,75 l
Bottle Code: 10/9435 214
Distribution: worldwide
.