Kilchoman Tequila Finish Single Cask for DrankDozijn "Añejo"
After "Blond" and "Auburn" at the end of 2020 and "Lava" in the middle of 2021, "Añejo" is now the fourth Kilchoman single cask release from the well-known Dutch online spirits retailer drankdozijn (D12). The tradition of giving the D12 Kilchoman Single Cask bottlings artificial names and not simply writing "for DrankDozijn" on the label, as is usually the case, was thus maintained.
The almost 9-year-old whisky was first aged for 8 years in a fresh ex-bourbon barrel and then matured for 7 months in a fresh tequila cask. On the occasion of the tenth anniversary of DrankDozijn, the bottles are currently available at a special price of 82.05 € (instead of 107.95 €).
.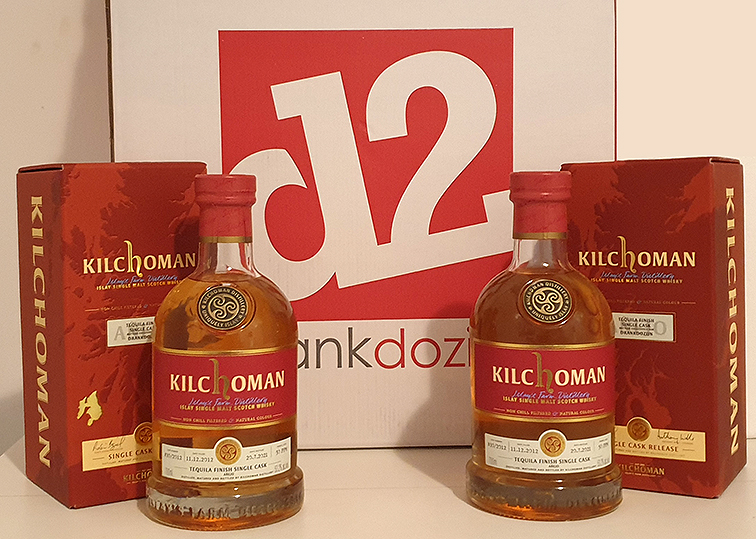 Cask No.: 830/2012
Cask type: 1st Fill Ex-Bourbon Barrel, Tequila Cask Finish
Distillation Date: 11.12.2012
Bottling Date: 20.7.2021
Age: 8 yo
Strength: 53,2 %
Phenol level: 50 ppm
Number of bottles: 242
Bottle volume: 0,7 l
Market: The Netherlands