Kilchoman UK Small Batch No. 5 released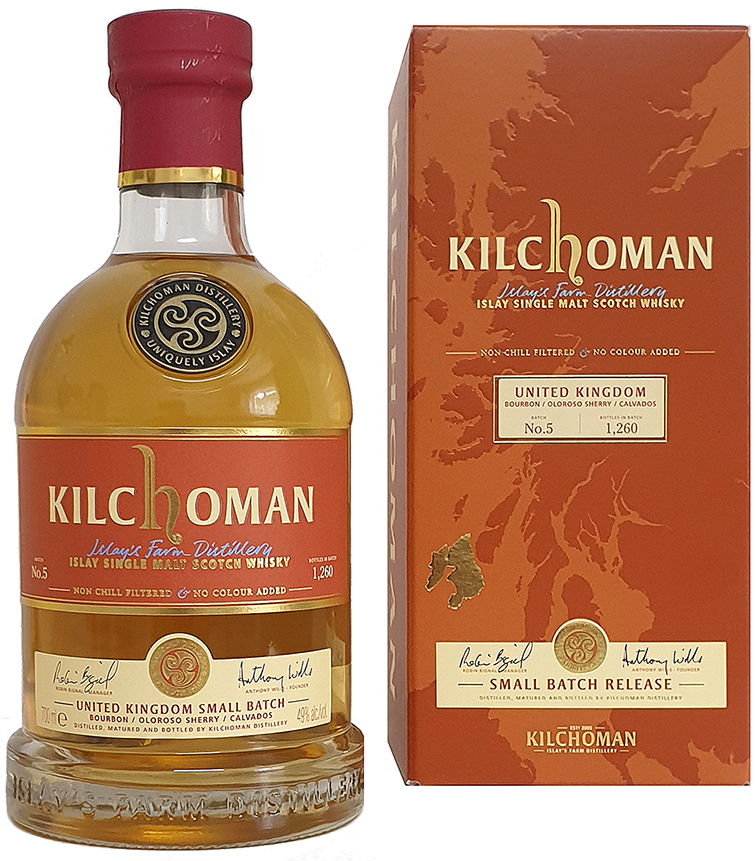 The basis of the whiskies in the series of Small Batch Releases for selected markets, which began in 2019, is an already finished Machir Bay vatting or Machir Bay Collaborative Vatting , i.e. a whisky with 46% alcohol strength, which was previously matured for approx. 5 years predominantly in bourbon barrels and 5-15% in oloroso sherry casks. This vatting is then married with an additional special cask.
In Great Britain, the 5th edition of the Small Batch series has already been released. Currently still very rare among the worldwide Small Batch releases, the additional cask this time is a Calvados cask. The proportions of the individual casks in the vatting are given as 70 % bourbon, 5 % oloroso sherry and 25 % calvados.
.
Cask types: 70 % Bourbon Barrels / 5 % Oloroso Sherry / 25 % Calvados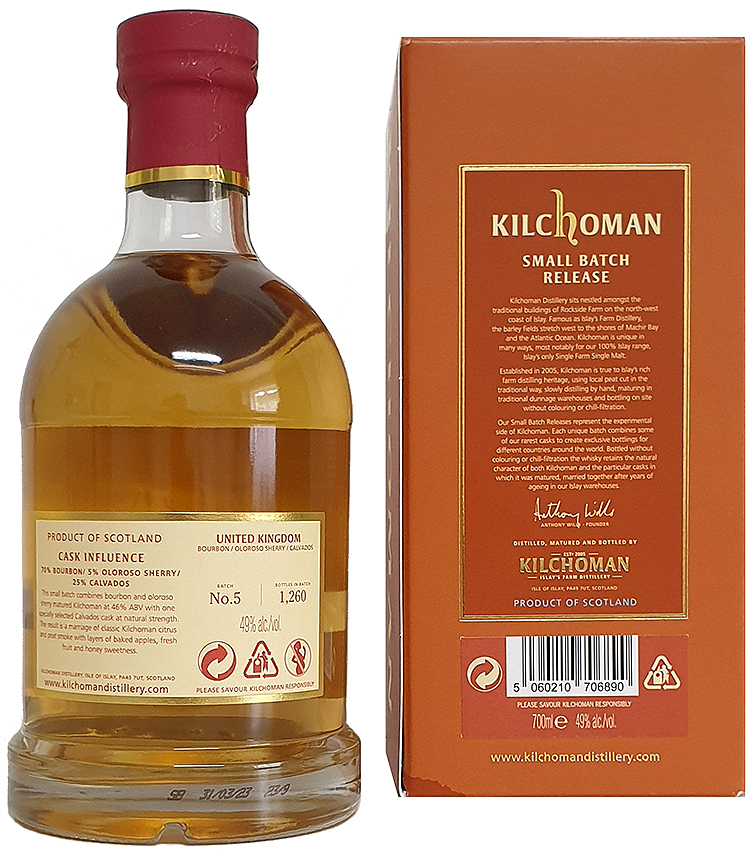 Age: NAS
Date Bottled: 31.03.2023
Strength: 49,0 % abv
Phenol level: 50 ppm
Number of bottles: 1.260
Bottle volume: 0,7 l
Bottle code: 31/03/23 23/9
Barcode: 5 060210 706890
Market: UK
.