Kilchoman Fino Sherry Matured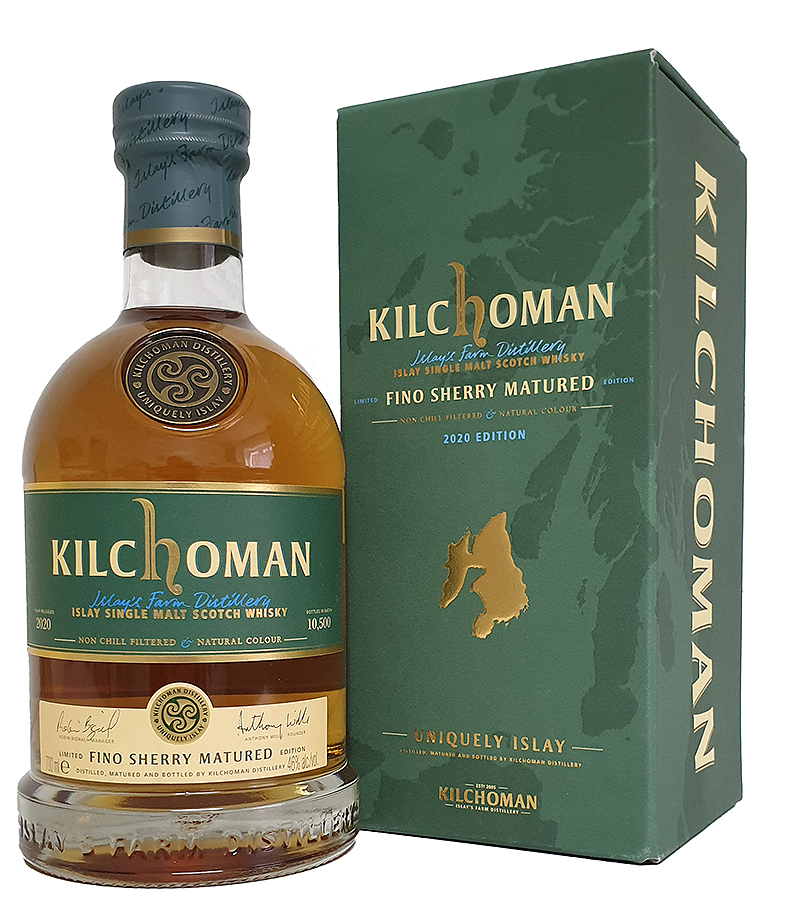 Cask type: Fino Sherry Butts
Distilled: 2014, 2016
Bottled: 10/2020
Age: 4 yo
Strength: 46,0 %
Phenol level: 50 ppm
Number of bottles: 10.500
Bottle volume: 0,7 l / 0,75 l
Bottle code: FIN 05.10.20 20/104
Distribution: worldwide
.
The Fino Sherry Matured Release appeared as the fourth and last Limited Edition of 2020 for the first time on 14 October 2020 in the distillery's online shop for £74.52 and from mid-October at retailers worldwide.
It was the first time Kilchoman presented a Fino Sherry full maturation, previously there had only been a Fino Sherry finish once as a special edition for Fèis Ìle 2014.
The bottling is a vatting of 12 Fino Sherry Butts (11 first-filled and one refill butt) from Bodega Miguel Martin, from which Kilchoman also sources all its Oloroso Sherry casks, as is well known.
.