Kilchoman Loch Gorm 2020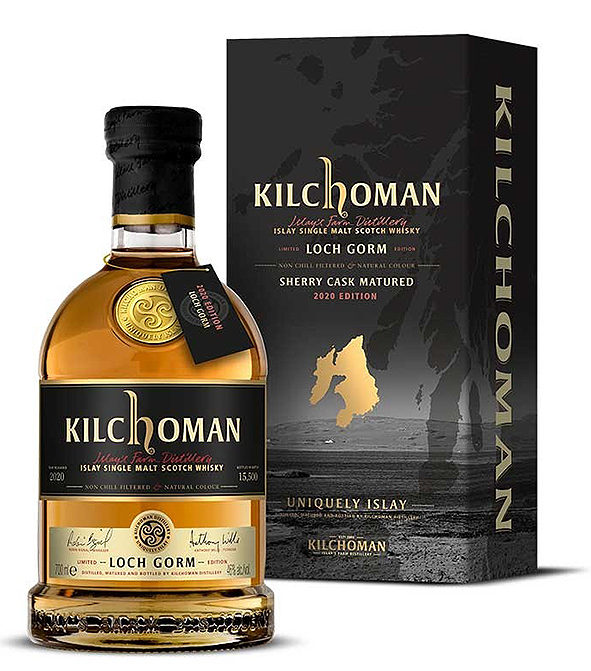 Cask type: 21 Oloroso sherry butts
Vintage: 2007, 2008, 2009 und 2011
Bottled: 04/2020
Strength: 46,0 % abv
Phenol level: 50 ppm
Number of bottles: 15.500
Bottle size: 0,02 l / 0,7 l / 0,75 l
Bottle code: LG 03.04.20 20/18
Distribution: worldwide
.
The 2020 edition of the annual Sherry Cask release "Loch Gorm", could be ordered for the first time on April 6, 2020 via the Kilchoman homepage. A sample of this edition was also part of the online live tasting with Anthony and James Wills on April 10, 2020.
.
Tasting Notes
Archer:
Nose
Soft and sweet with berries fruits (blackberries, black currants), grapes and raisins. Dry wood and very subtle smoke. Cardamom and cinnamon, a little grated ginger. Nougat chocolate, caramel candy, soft fudge.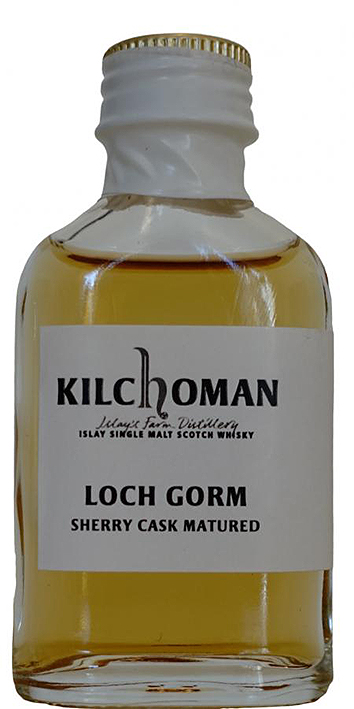 Taste
Soft and smooth start, directly well-dosed sherry sweetness with raisins, dried figs, ripe grapes. On the tongue with more distinct smoke, still more restrained rather than pushing forward. Chocolate notes and cocoa powder take on the fruity notes well, forming a close bond. Ginger, cinnamon, curry powder.
Finish
Medium length finish, increasing warm peat smoke, mixed with raisins and grapes. Leather and a mild blend of spices set a nice accent.
Very balanced integration of the sherry casks. Not too dominant, not too pale, actually just right to have enough of the distillery character on the tongue.