Kilchoman Red Wine Matured Single Cask 313/2009 for SMCC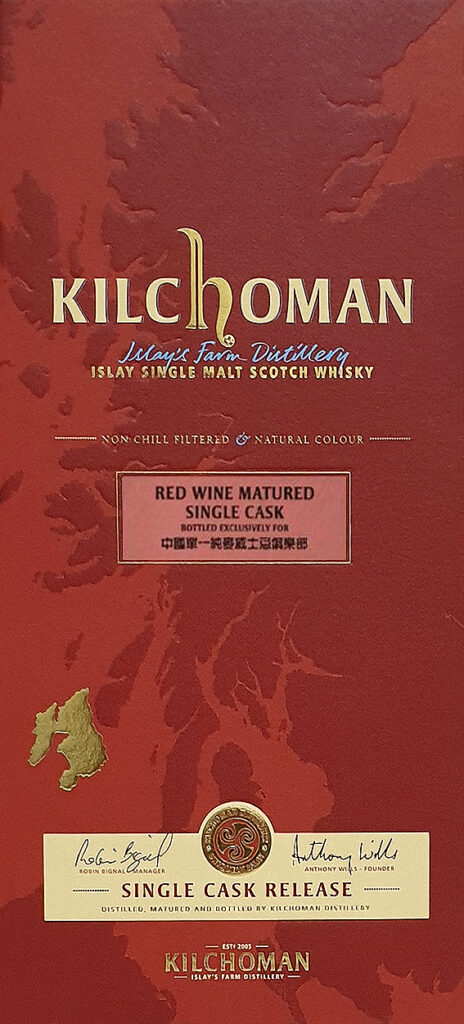 Cask No.: 313/2009
Cask type: Red Wine Hogshead
Distillation Date: 25.6.2009
Bottling Date: 7.3.2020
Age: 10 yo
Strength: 55,8 % abv
Phenol level: 50 ppm
Number of bottles: 269
Bottle size: 0,7 l
Market: China
.
This is the 3rd bottling of a series of 5 different Kilchoman single cask releases from the Chinese importer "Single Malt Club China", which were released in late 2019 / early 2020.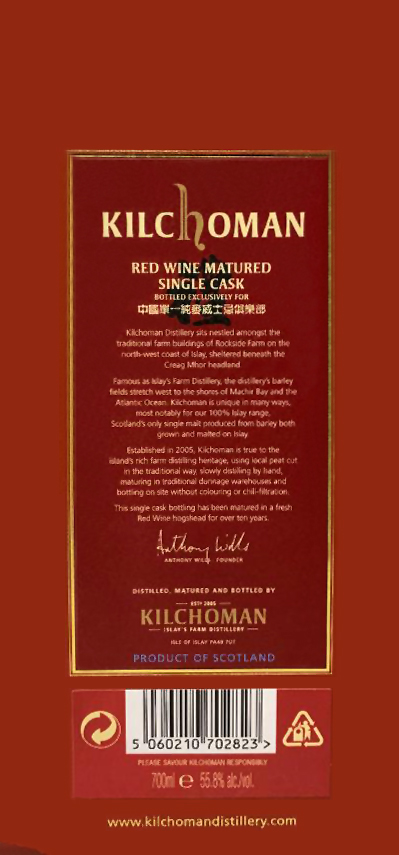 The series is dedicated to the "5 constants" of Confucianism (benevolence, righteousness, proper rite, knowledge, integrity) and, according to the importer, aims to combine these important elements of Chinese culture with Kilchoman whisky. One of these constants is shown on each of the specially designed bottle labels.
The 3rd edition "Proper rite" contains a whisky that was matured in a fresh Red Wine cask for over 10 years.