Kilchoman PX Sherry Finish "Auburn" for DrankDozijn
After the well-known Dutch online spirits retailer drankdozijn (D12) released its first own Kilchoman Single Cask in October and named this bourbon cask bottling "Blond", the second Kilchoman Single Cask by D12 has now already been released. This time it is a PX sherry finish and the bottling was consequently named "Auburn".
The whisky has been matured in a fresh ex-bourbon barrel for more than 6 years before being finished in a PX sherry cask for 10 months.
We are already looking forward to the next Kilchoman bottling at DrankDozijn! We suggest: a port cask release called "Ginger"?!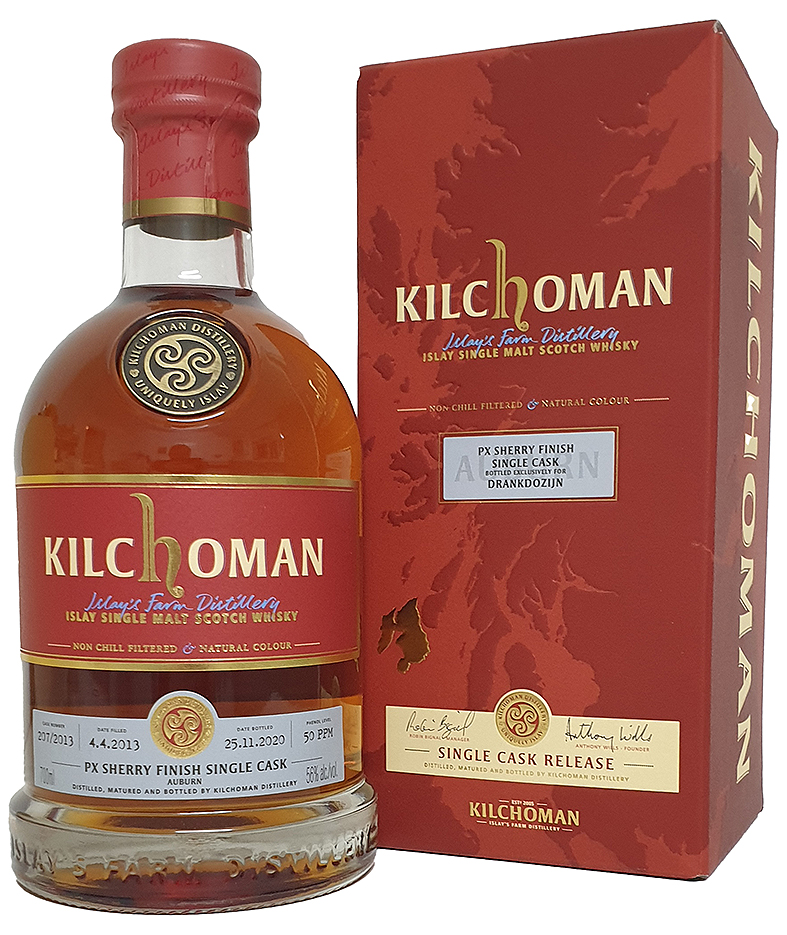 .
Cask No.: 207/2013
Cask type: Ex-Bourbon Barrel, PX Sherry Hogshead Finish
Distillation Date: 4.4.2013
Bottling Date: 25.11.2020
Age: 7 yo
Strength: 56,0 % abv
Phenol level: 50 ppm
Number of bottles: 253
Bottle volume: 0,7 l
Market: The Netherlands