USA Small Batch No. 4 announced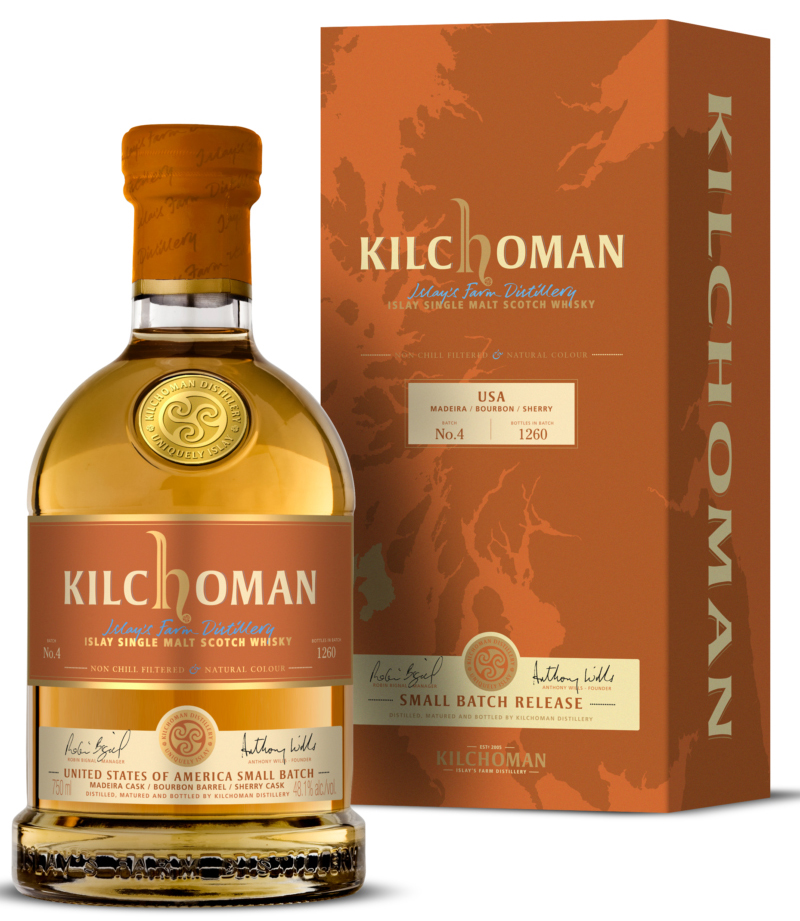 The US Kilchoman importer ImpEx Beverages announced yesterday the release of USA Small Batch No. 4. So while only one or two Small Batch releases have been released in each of most Kilchoman sales markets around the world, there will be soon four in the USA.
As repeatedly reported, the Small Batch Releases are basically Machir Bay vattings at 46% alcohol, to which a special cask is added. The results are young whiskies with distinct fruit notes that vary greatly depending on the additional cask and make the influence of different "experimental casks" on Kilchoman maturation very comprehensible.
In the USA Small Batch No. 4, as with the USA Small Batch No. 2 is again a Madeira cask, only this time the proportion is 30% (i.e. 65% bourbon / 5% Oloroso sherry / 30% Madeira) and not 70% bourbon / 5% sherry and 25% Madeira as with No. 2. The alcohol content is 48.1%, the edition again 1,260 bottles.