Fèis Ìle 2022: Program, Festival Release, Tasting Pack
After the Islay Festival Fèis Ìle could only be held online for two years due to the Corona pandemic, it will now take place again normally with visitors this year. Kilchoman presented its program for the Kilchoman Open Day, June 2, 2022, today and presented the festival special bottling and a tasting pack for online tasting.
The program will again feature the tried and tested mix of tours, tastings and other events.
Here is an overview: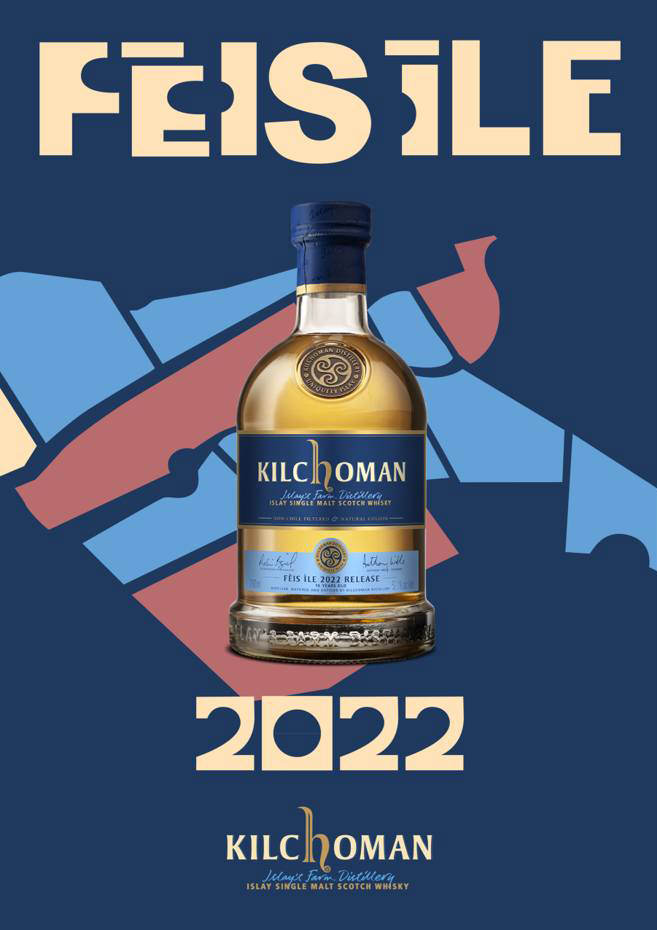 MASTERCLASS EVENTS
10:30 – Founder's Cask Tasting with Anthony Wills (Open to Club Members only)
12:00 – Barley Varieties Exploration Tasting with Peter Wills & Robin Bignal
13:30 – Live Online Tasting with Anthony & James Wills – Tasting Packs are available to purchase from the distillery and online shop
13:30 – Archive Fèis Ìle Releases with Peter Wills & Antea Allegro
15:00 – Comraich Tasting with James Wills and Catherine MacMillan
BOOKABLE EVENTS
Be A Bottler – 9:30, 11:00, 12:30, 14:00, 15:30 (includes a personalised bottle of a Distillery Exclusive Single Cask).
Islay's Farm Tour – 10:00, 12:30, 15:00 – Islay Heads, General Manager, will take you on a guided tour around the farm and local area, sampling a few drams along the way!
Range Tastings – 11:00. 12:00, 15:00 (Tickets can be purchased on the day at The Bar)
EXPLORE
All our major production areas will be open and operational throughout the day so it's a great chance to see it all in action and chat to the experts that work at each stage, these include;
Still House – chat with the still house team, take a look at our stills in action and try some new make which was distilled from different barley varieties.
Malt Floor – discover the ancient art of traditional floor malting, try turning the malt yourself and enjoy a dram of 100% Islay on us.
Warehouse – explore one of our traditional dunnage warehouses, take a picture with Cask No.1 and enjoy a nip of Machir Bay.
Barley Fields – stop off at the Stone Cottage Field (first on your left after the Kilchoman sign at the end of the drive) where we've sown our two barley varieties, Sassy and Planet, side by side.
EATING, DRINKING, DANCING & SHOPPING
The Whisky Bar will be serving endless supplies of Kilchoman limited editions, Comraich batches and cask samples.
Cocktail Bar – our friends from The Malt Room Bar in Inverness have created a range of mixed drinks which will be available from the bar throughout the day, so fingers crossed for cocktail weather!
There will also be two bands playing throughout the day in the Music Marquee, local meats served from the BBQ, light bites from the Salad Bar, cakes and coffees from the Café and all the branded gear you could ever want from the Gift Shop.
WHISKY SHOP
The whisky shop will be open from 10am stocking all our recent Limited Editions, the latest Distillery Shop Exclusive Single Casks and of course our very special Fèis Ìle 2022 bottling.
.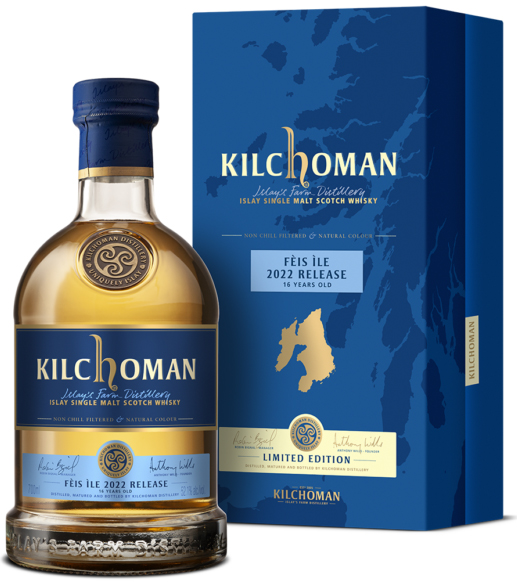 This year's Fèis Ìle special bottling is a very special rarity: the first 16-year-old small batch bottling of the distillery. For this purpose, 5 bourbon barrels from the early days of the distillery were married together. The yield was 865 bottles, which will be sold to visitors for £150 on Kilchoman Open Day, limited to one bottle per person.
We are already very excited about this bottling, as it will provide an interesting comparison to our kilchomania.com bottling of Cask No. 05/2006, the first 16-year-old Kilchoman Single Cask.
Anthony Wills wrote about it: "I always try and find something special for the Fèis Ìle releases and with the return of people to Fèis on Islay rather than exclusively online I thought the time was right to bottle some of our oldest casks. I´d love to keep these casks in the warehouse for my own personal consumption, but they are too good not to share".
.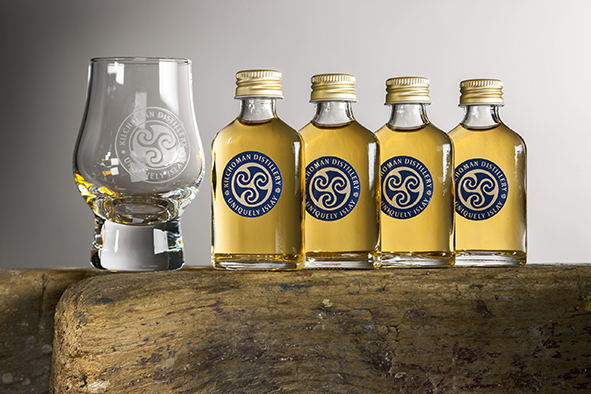 For those Kilchoman fans unable to attend the festival on site, the distillery is again planning an online tasting with Anthony and James Wills on June 2, 2022 from 13:30 – 14:15 pm.
The Tasting Packs for this are available from today for £25 in the distillery's online shop.
Included are, in addition to a Kilchoman tasting glass, 2cl samples of each of the following four bottlings:
Madeira Cask Matured 2021 Edition
Loch Gorm 2022 Edition
Casado 2022 Limited Edition
Fèis Ìle 2022 Edition
.
.