First 16yo Kilchoman Whisky released: Single Cask 05/2006 for Kilchomania.com
We can proudly and happily report that the long announced bottling of our cask no. 05/2006 has now been released.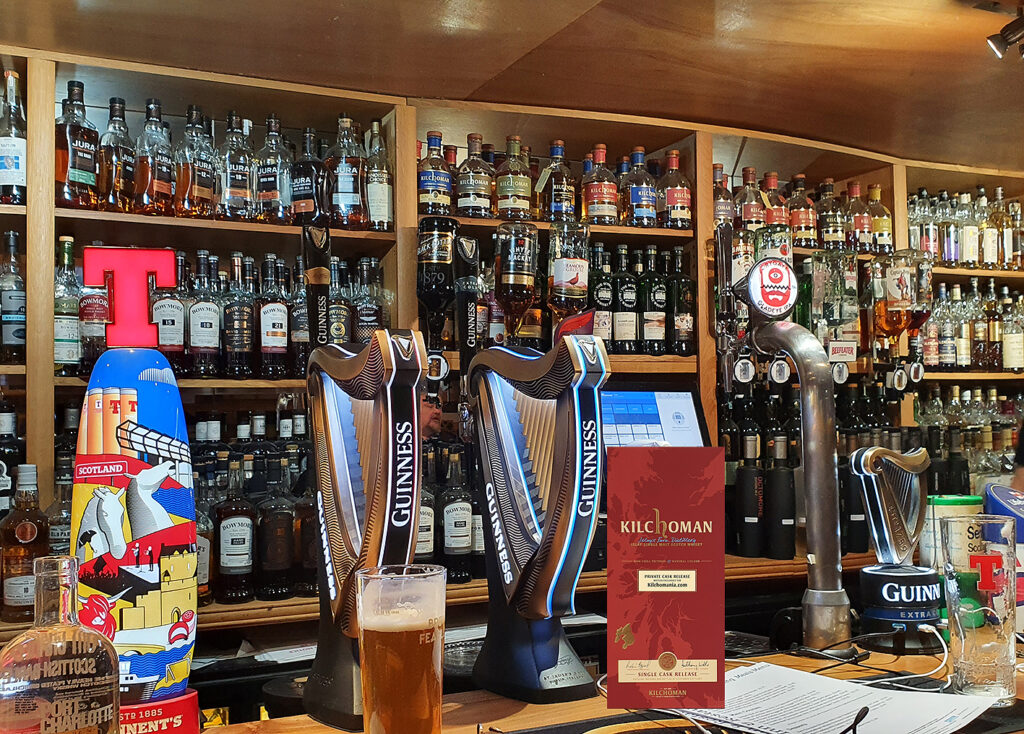 It has been available for tasting in the award-winning whisky bar at the Ballygrant Inn on Islay (Scottish Whisky Bar of the Year 2015) for a few days now, and will be delivered to pre-order customers shortly.
Cask No. 05/2006, a 1st fill ex-bourbon barrel, was the 12th cask Kilchoman has filled in its history, making it one of the oldest and rarest Kilchoman casks.
Bottled on 15 April 2022, it is also the world's first 16-year-old Kilchoman whisky.
For visitors who are currently on Islay, there is a nice opportunity to compare our bottling with the Kilchoman Fèis Ìle release coming out on 2 June, which will be a 16-year-old small batch.
After 16 years in the first-fill ex-bourbon barrel, we think the whisky has now reached the peak of its development. You should not let a Kilchoman whisky mature in a 1st fill barrel for much longer than 16 years, at least not in such an active barrel as ours, if you don't want to risk the wood notes becoming too overpowering. This will certainly also be the reason why Kilchoman is now also bottling its few remaining early casks as 16-year-olds.
.

Cask No.: 05/2006
Cask type: 1st Fill Ex-Bourbon Barrel
Date Filled: 29.3.2006
Date Bottled: 15.4.2022
Age: 16 yo
Strength: 53,4 % abv
Phenol level: 50 ppm
Number of bottles: 197
Bottle volume: 0,7 l
.