Kilchoman Mezcal Single Cask Finish 832/2012 for The Distillery Shop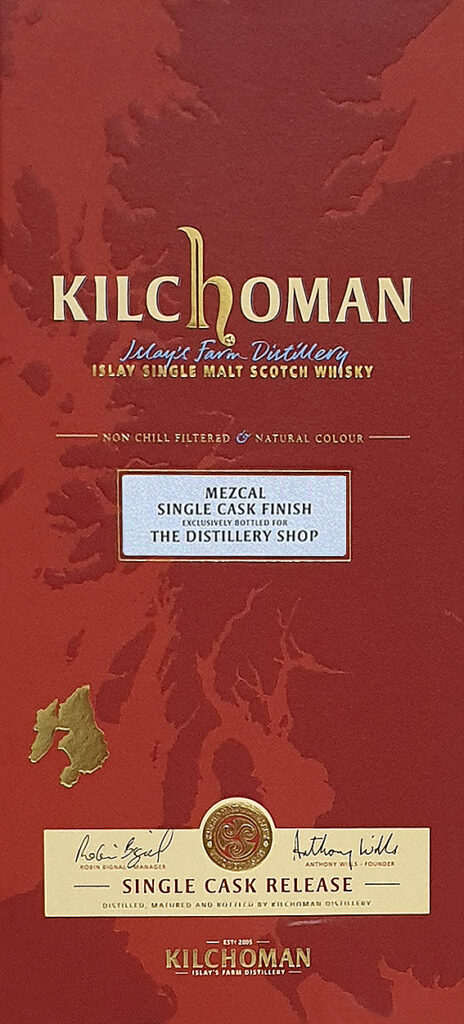 During Fèis Ìle 2022, a new Distillery Shop Exclusive bottling also hit the shelves of the Kilchoman Visitor Centre. It is a Mezcal Cask Finish, one year after the first Kilchoman Mezcal Finish release, which was released in May 2021, thus completing the dozen of these bottlings worldwide.
The whisky has been matured in a fresh bourbon barrel for over eight years before being finished in a mezcal cask for seventeen month. This is by far the longest mezcal finishing time of any Kilchoman whisky to date.
229 bottles with an alcohol content of 53.0% abv were released.
.
Cask No.: 832/2012
Cask type: Ex-Bourbon Barrel, Mezcal Cask Finish
Date Filled: 11.12.2012
Date Bottled: 27.5.2022
Age: 9 yo
Strength: 53,0 % abv
Phenol level: 50 ppm
Number of bottles: 229
Bottle volume: 0,7 l
Distribution: Distillery Shop Exclusive