Kilchoman 100% Islay – 2nd Edition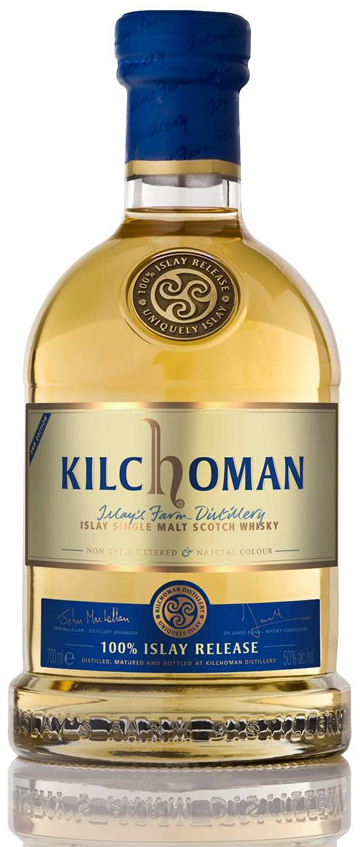 Cask type: Fresh and Refill Bourbon Barrels
Distilled: 2008, 2009
Bottled: 08/2012
Age: 3 yo
Strength: 50,0 % abv
Phenol level: ca. 20 ppm
Number of bottles: ?
Bottle volume: 0,7 l / 0,75 l
Market: worldwide
.
On 1 September 2012, the 2nd edition of the "100% Islay" was released. As with the first edition, the whisky produced "from barley to bottle" 100% by the Kilchoman distillery is a vatting of 1st fill and refill bourbon casks, in which the whisky was matured for more than 3 years. Compared to the first edition, however, the casks are supposed to be somewhat older, according to Kilchoman.
.
Tasting Notes:
Colour: light gold
Nose: first impression: fruity in a combination of citrus (a lot), yellow fruits (rather little) still somewhat reminiscent of New Make (fruit brandy), hardly any smoke, slightly pungent, also some nut, honey and vanilla.
Taste: slightly oily mouthfeel, alcohol still quite dominant, not perfectly integrated, also yellow fruits and vanilla
Finish: medium long, dry-smoky, slightly bitter at the end
Very similar to the Inaugural Release, but you can tell that the casks used here were a bit older: less new make notes, alcohol a bit better integrated, less yellow fruit, a bit more vanilla. But it still seems a little flat overall, so we can look forward to its further development.