Kilchoman 100% Islay PX Matured Single Cask 316/2015 for Aberdeen Whisky Shop
The Aberdeen Whisky Shop has just released its first own Kilchoman Single Cask bottling. It is a full maturation in a 100% Islay PX cask. The bottling can be purchased for £92 from the online shop.
Distilled in 2015 using the Rockside farm's own Publican barley, the whisky was matured for over 6 years in a fresh Pedro Ximénez hogshead.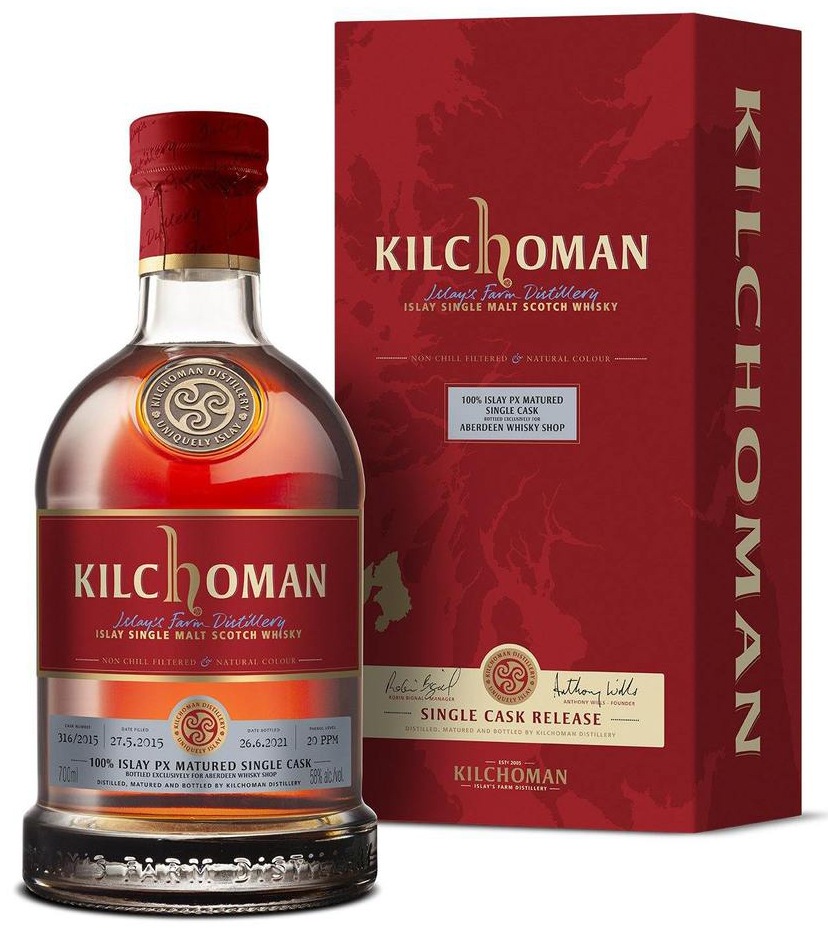 .
Cask No.: 316/2015
Cask type: PX Sherry Hogshead
Distillation Date: 27.05.2015
Bottling Date: 26.6.2021
Age: 6 yo
Strength: 58,0 % abv
Phenol level: approx. 20 ppm
Number of bottles: 323
Bottle volume: 0,7 l
Market: UK