Kilchoman 15 yo Single Cask 29/2006 for Bresser & Timmer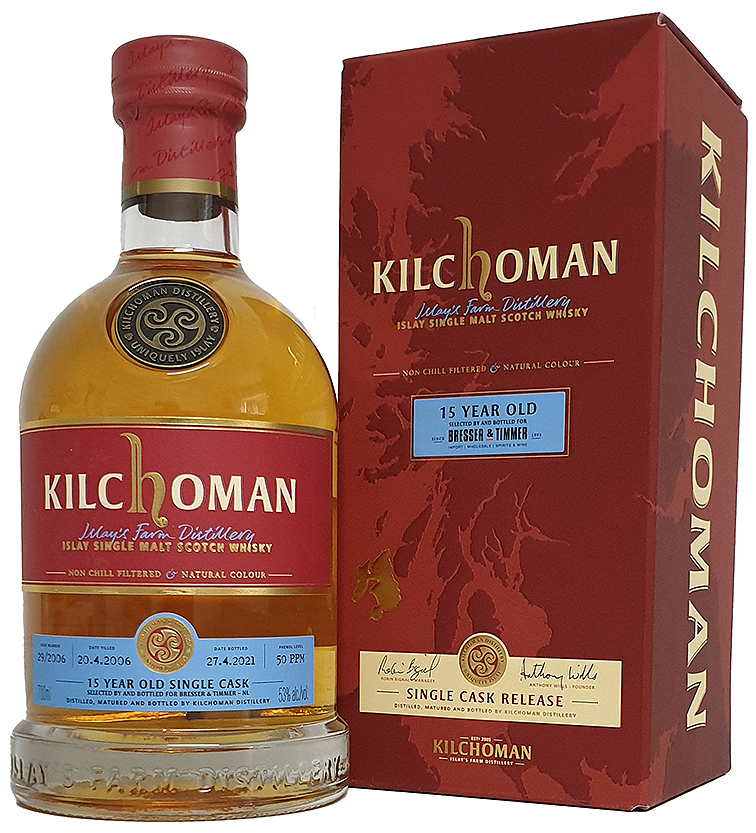 The Dutch Kilchoman importer Bresser & Timmer just released the first 15-year-old Kilchoman bottling worldwide. One of the few remaining casks from Kilchoman's early days has now been bottled.
The Bourbon Barrel 29/2006 was filled on 20 April 2006 and bottled on 27 April 2021 with an alcohol content of 53.0%.
After a handful of 14-year-old Kilchomans released so far, all of which have been consistently delicious, we are looking forward to tasting the first 15-year-old!
.
Cask No.:29/2006
Cask type: 1st Fill Ex-Bourbon Barrel
Distillation Date: 20.4.2006
Bottling Date: 27.4.2021
Age: 15 yo
Strength: 53,0 % abv
Phenol level: 50 ppm
Number of bottles: 238
Bottle volume: 0,7 l
Market: The Netherlands
.