Kilchoman 8 yo Calvados Finish Single Cask 277/2012 (ImpEx Cask Evolution 03/2020)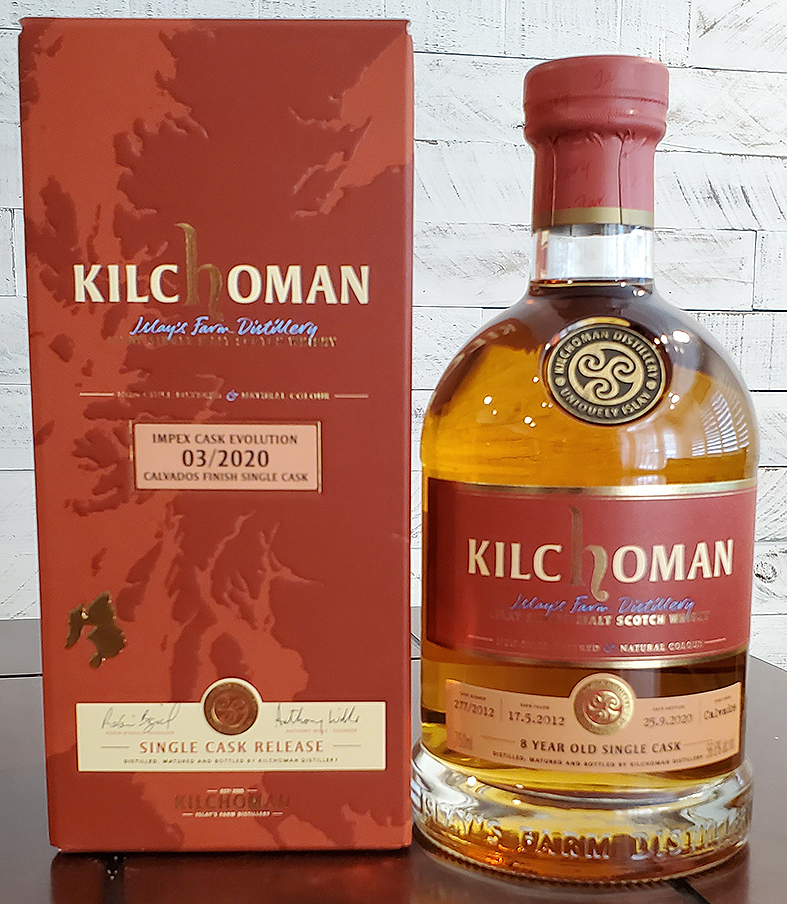 Cask Number: 277/2012
Cask type: Ex-Bourbon Barrel, Calvados Cask Finish
Distillation Date: 17.5.2012
Bottling Date: 25.9.2020
Age: 8 yo
Strength: 56,6% abv
Phenol level: 50 ppm
Number of bottles: 217
Bottle volume: 0,75 l
Market: USA
.
The US Kilchoman importer ImpEx Beverages released this Calvados finish release within its Cask Evolution series. It was released – as is not uncommon in COVID times – somewhat late, at the beginning of 2021. Moreover, the label has an error: there is no Cask Evolution 01/2020 and 02/2020, apart from a 14-year old special edition, this was the first 2020 release in the series.
The whisky was matured in a Buffalo Trace Bourbon barrel for more than seven years before being finished in a Calvados hogshead for 8 months.
.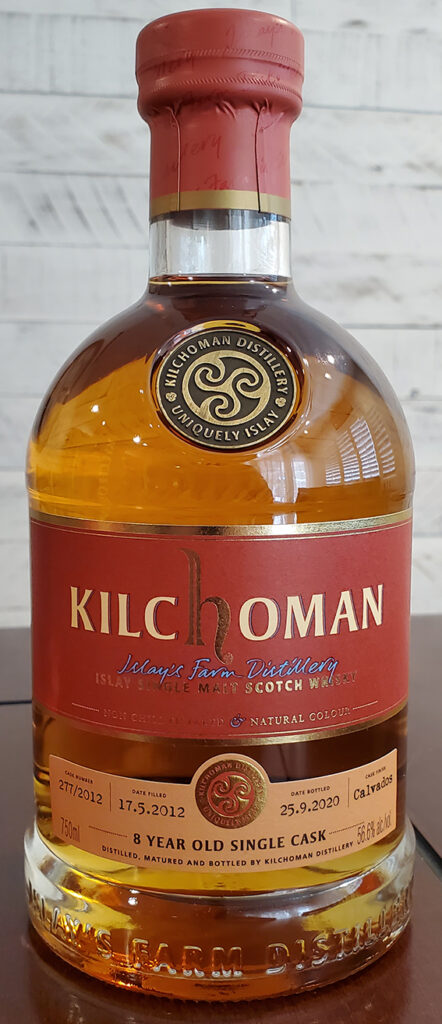 .
Tasting Notes
Travis Williams:
Color:
Amber to a deep gold, now let's dig in…
Nose:
Crisp citrus, Fruit Stripe gum and soft floral peat.
Palate:
Up front, warm apple pie with buttered flaky crust and vanilla wafers. In the middle comes soft peat, warm baking spices and a very light touch of clove. Back of tongue comes floral smoke and a touch of brine that Kilchoman does so well.
Finish:
Medium and slighty thin. A dry/crisp finish that is unique for a Kilchoman in my opinion. Almost an ashy coal while maintaining the fruitfulness of the Kilchoman peat and spirit.
Overall this is a fun and unique Kilchoman. While the viscosity doesn't match what I typically get from a Kilchoman this still works very well. Another perfect example of balance between cask and spirit that Kilchoman has seemed to perfect in it's relatively short life time. If you see it, I suggest grabbing one for your shelf.