Kilchoman Calvados Finish Single Cask 276/2012 for Australia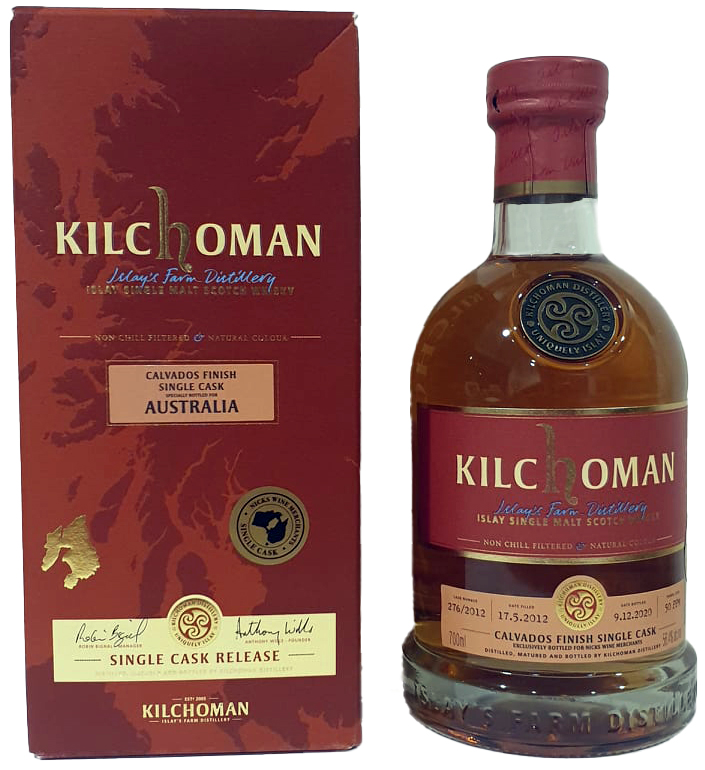 A few days ago, one of the still rare Calvados bottlings was released for the Australian wine and spirits merchant Nicks Wine Merchants. By the way, this is the 5th Kilchoman Single Cask Release for the Australian market.
The whisky has been matured in a fresh bourbon barrel for 7 years before being finished in a Calvados hogshead for 10 months.
.
Cask No.: 276/2012
Cask type: 1st Fill Ex-Bourbon Barrel, Calvados Cask Finish
Distillation Date: 17.5.2012
Bottling Date: 9.12.2020
Age: 8 yo
Strength: 56,4% abv
Phenol level: 50 ppm
Bottle volume: 0,7 l
Number of bottles: 241
Market: Australia
.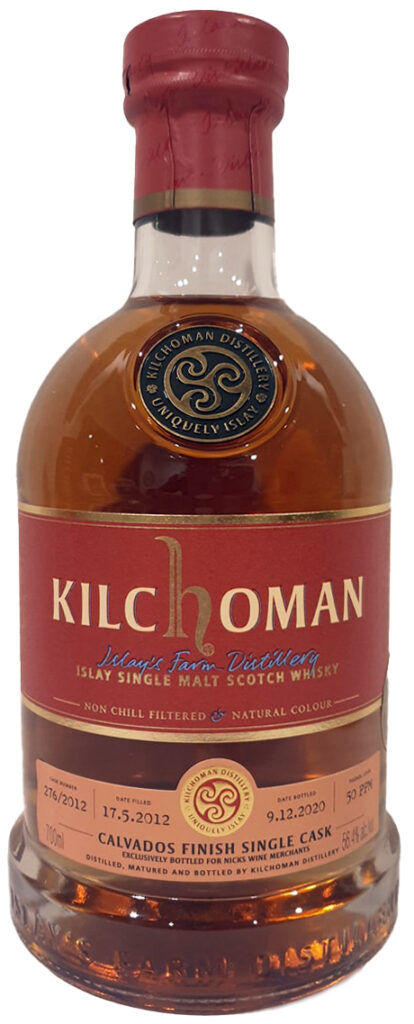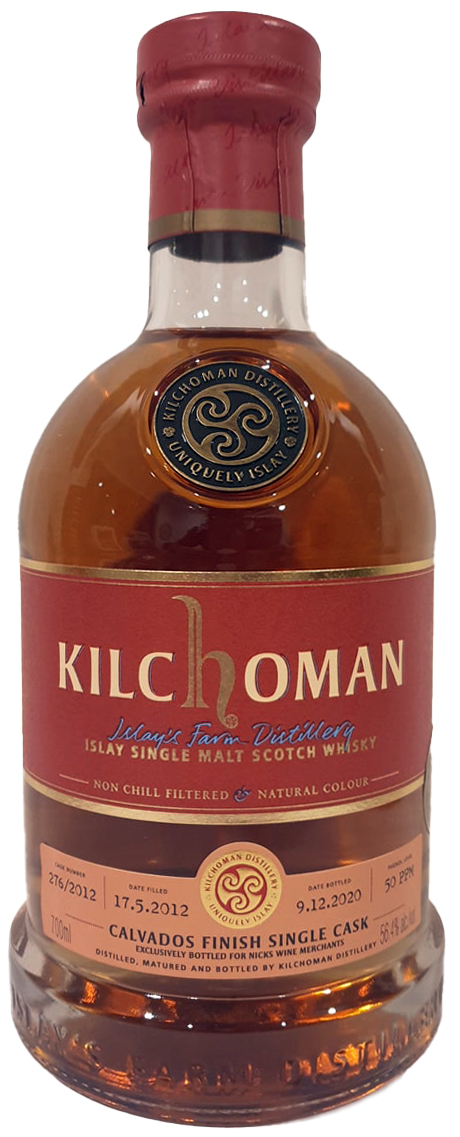 .