Kilchoman Christmas Online Tasting 2022 announced
It seems to become a nice tradition: as in the past two years, Kilchoman will again host a "Christmas Online Tasting" with Anthony and George Wills on Wednesday 28 December from 6pm UK time.
The tasting pack will include the two Core Range whiskies Machir Bay and Loch Gorm, plus two samples of new bottlings, this time a Calvados Double Cask Finish Release and the Kilchoman Club Release 2022.
.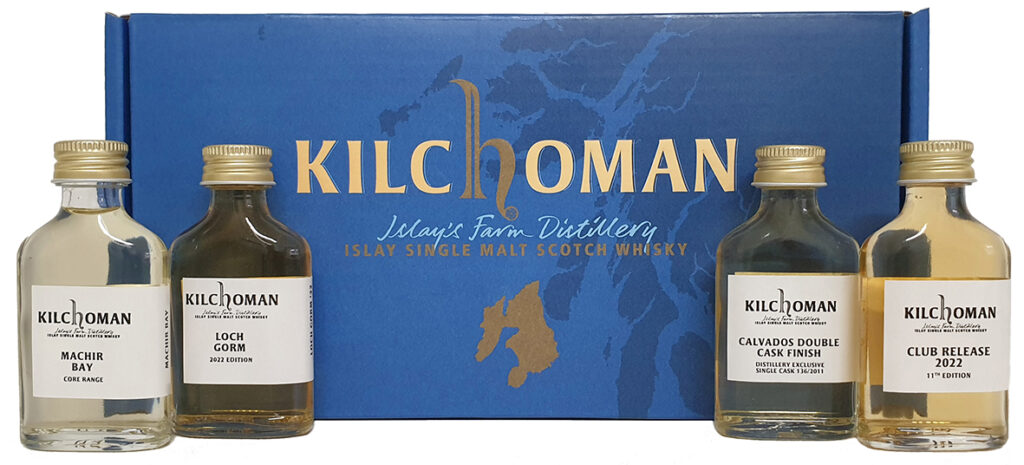 .
Here are the whiskies in detail:
Machir Bay – 46,0%. THE standard whisky from Kilchoman. A vatting of 3-5 year old bourbon casks (approx. 90%) and some oloroso sherry casks (approx. 10%).
Loch Gorm 2022 – 46,0%. Released in May 2022, the latest bottling of Kilchoman's popular annual Oloroso Sherry Cask Release is a vatting of 22 Oloroso Sherry Butts from 2007, 2008, 2009, 2011, 2012 and 2013.
Kilchoman Club Release 2022, 11th Edition – 53,0%. This year's release for Kilchoman Club members will officially be released on 14 December 2022. It is a vatting of three bourbon barrels that have been finished for 15 months in Marsala wine casks.
Calvados Double Cask Finish 136 & 137/2011 – 54,5%. This double cask release was released in October 2022 as a Distillery Exclusive bottling. A nice way to compare a Calvados finish with a Marsala finish!
.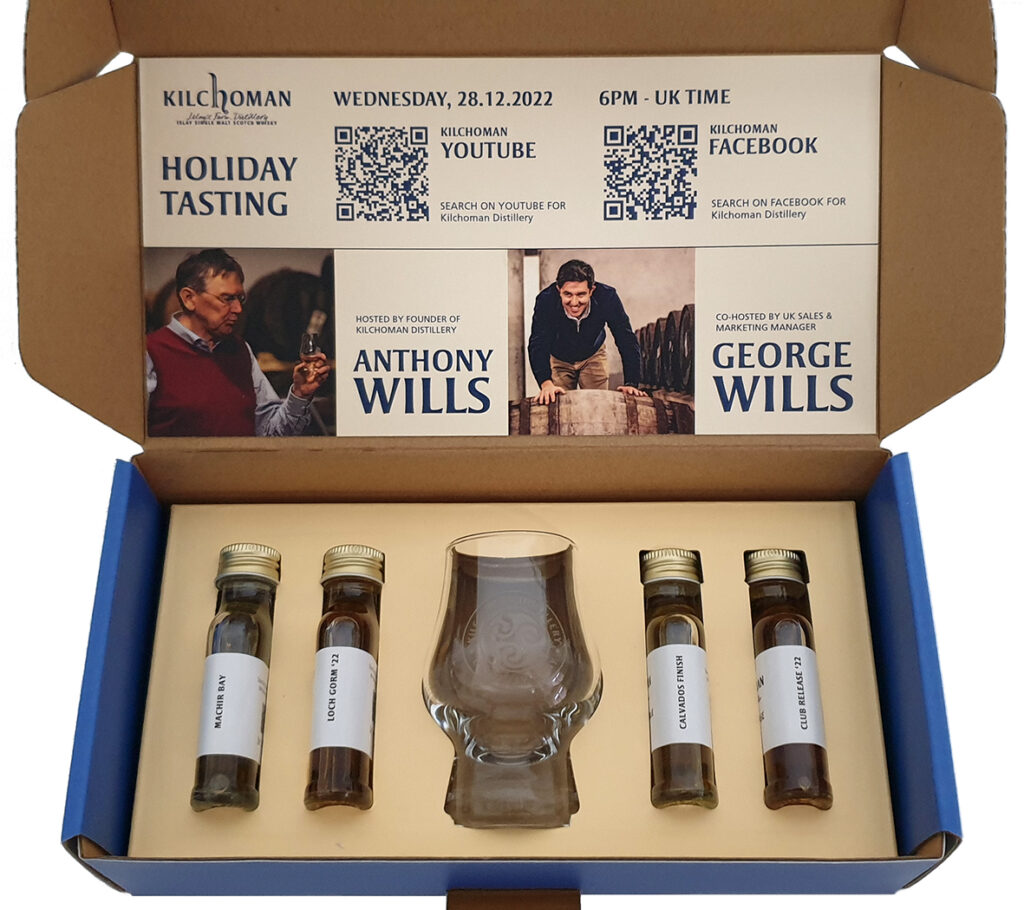 .
The Tasting Packs, which also include a Kilchoman Tasting Glass, can again be purchased for £20.84 + VAT and shipping on the Kilchoman homepage. As in the past two years, some randomly selected Tasting Packs will include a small Christmas gift – from a Kilchoman T-shirt to a bottle of the current Distillery Only Single Cask release.
.