Kilchoman Oloroso Sherry Single Cask Finish 978/2014 for 2022 Taoyuan Whiskytaste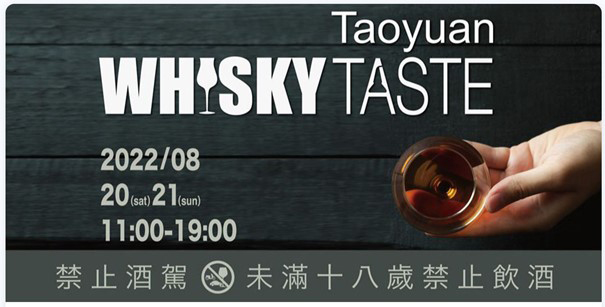 As in previous years, an exclusive Kilchoman single cask bottling was again released for the well-known Taiwanese whisky fair Taoyuan Whiskytaste, which took place on 20 and 21 August. This year, it was an Oloroso Sherry cask finish.
Oloroso sherry cask finishes had rarely been released by Kilchoman in recent years, the interest of distributors and importers had focused on more exotic cask styles. Under the motto "back to the roots", so to speak, Kilchoman then bottled several Oloroso finishings – all sister casks filled on 9.12.2014 – in March 2022.
This is one of those bottlings. The whisky was initially matured for almost 6 years in a bourbon barrel and was then finished for 15 months in an oloroso sherry hogshead. 251 bottles with an alcohol content of 58.2% were bottled.
.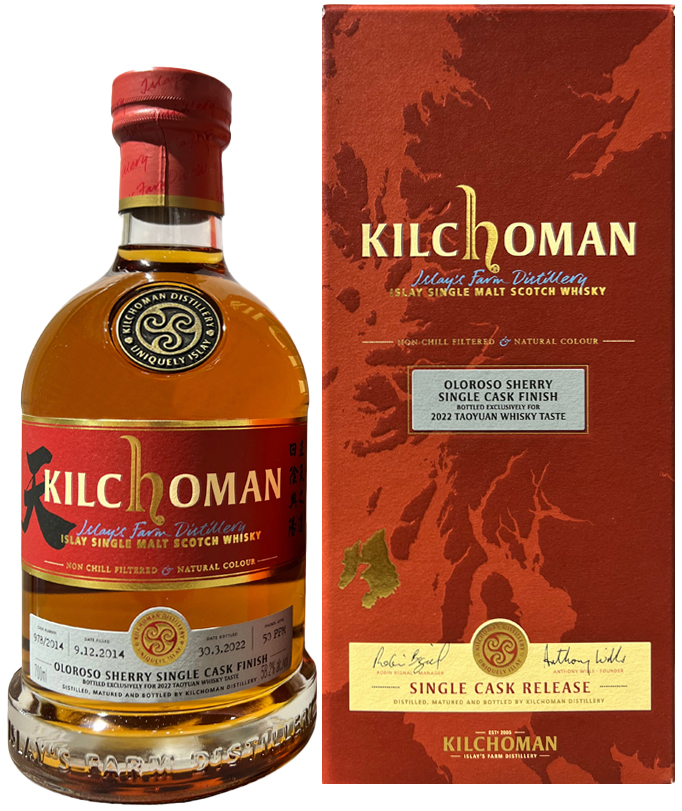 Cask No.: 978/2014
Cask type: Ex-Bourbon Barrel, Oloroso Sherry Cask Finish
Date Filled: 9.12.2014
Date Bottled: 30.3.2022
Age: 7 yo
Strength: 58,2 % abv
Phenol level: 50 ppm
Number of bottles: 251
Bottle volume: 0,7 l
Market: Taiwan