Kilchoman Oloroso Sherry Single Cask Finish 978/2014 for 2022 Taoyuan Whisky Taste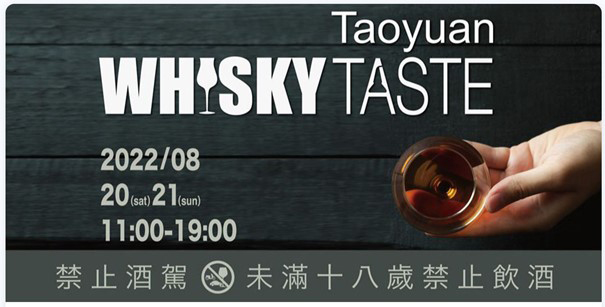 Wie schon in den vergangenen Jahren wurde für die bekannte taiwanesische Whiskymesse Taoyuan Whiskytaste, die am 20. und 21. August stattfand, wieder eine exklusive Kilchoman-Einzelfassabfüllung veröffentlicht. In diesem Jahr handelte es sich um ein Oloroso Sherryfass Finish.
Nachreifungen im Oloroso Sherryfass waren in den letzten Jahren von Kilchoman selten herausgebracht worden, das Interesse der Händler und Importeure hatte sich auf eher exotischere Fasssorten konzentriert. Im März 2022 füllte Kilchoman dann unter dem Motto back to the roots gleich mehrere Oloroso Finishings – alles am 9.12.2014 befüllte Schwesterfässer – ab.
Dies ist eine dieser Abfüllungen. Der Whisky lagerte zunächst knapp 6 Jahre in einem Bourbon Barrel und wurde darauf 15 Monate lang in einem Oloroso Sherry Hogshead nachgereift. Abgefüllt wurden 251 Flaschen mit einem Alkoholgehalt von 58,2 %.
.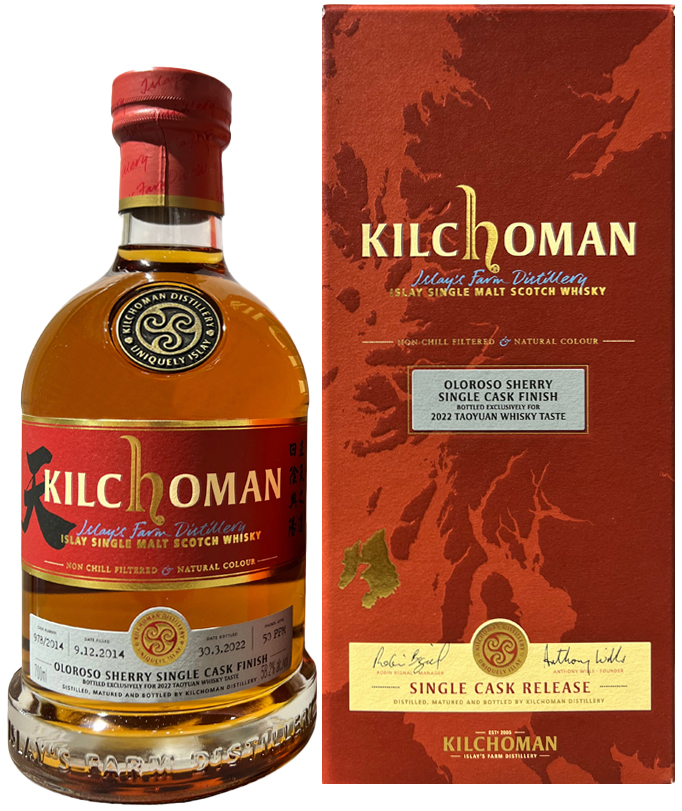 Fass-Nr.: 978/2014
Fassart: Ex-Bourbon Barrel, Oloroso Sherry Cask Finish
Fass befüllt: 9.12.2014
Flaschenabfüllung: 30.3.2022
Alter: 7 Jahre
Alkoholstärke: 58,2 %
Phenolgehalt: 50 ppm
Flaschenanzahl: 251 Flaschen
Flaschengröße: 0,7 l
Vertrieb: Taiwan