Kilchoman Port Single Cask Finish 782/2016 for Gall & Gall
A good year ago, the Dutch beverage chain Gall & Gall had a Kilchoman single cask bottled for the first time, but the bottling then appeared somewhat belatedly at the beginning of 2022. This time, their second Kilchoman single cask release, a port cask finish, came onto the market just in time for the Christmas business.
The whisky was first matured for five years in an ex-bourbon barrel and then finished for a year in a port hogshead. 252 bottles with an alcohol content of 57.3 % were bottled. The bottles can also be purchased online for 119.99 EUR, but unfortunately Gall & Gall only delivers within the Netherlands.
.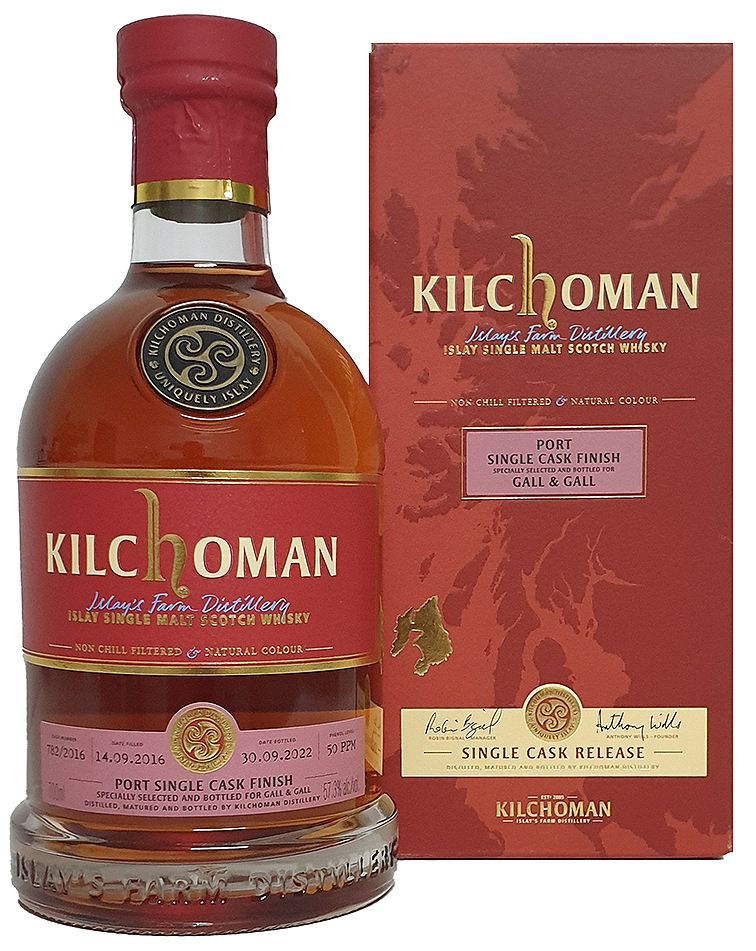 Cask No.: 782/2016
Cask type: Ex-Bourbon Barrel, Port Cask Finish
Date Filled: 14.9.2016
Date Bottled: 30.9.2022
Age: 6 yo
Strength: 57,3 % abv
Phenol level: 50 ppm
Number of bottles: 252
Bottle volume: 0,7 l
Barcode: 5 060210 706623
Market: The Netherlands