Kilchoman Sauternes Single Cask Finish 714/2014 for Good Friend (Taiwan)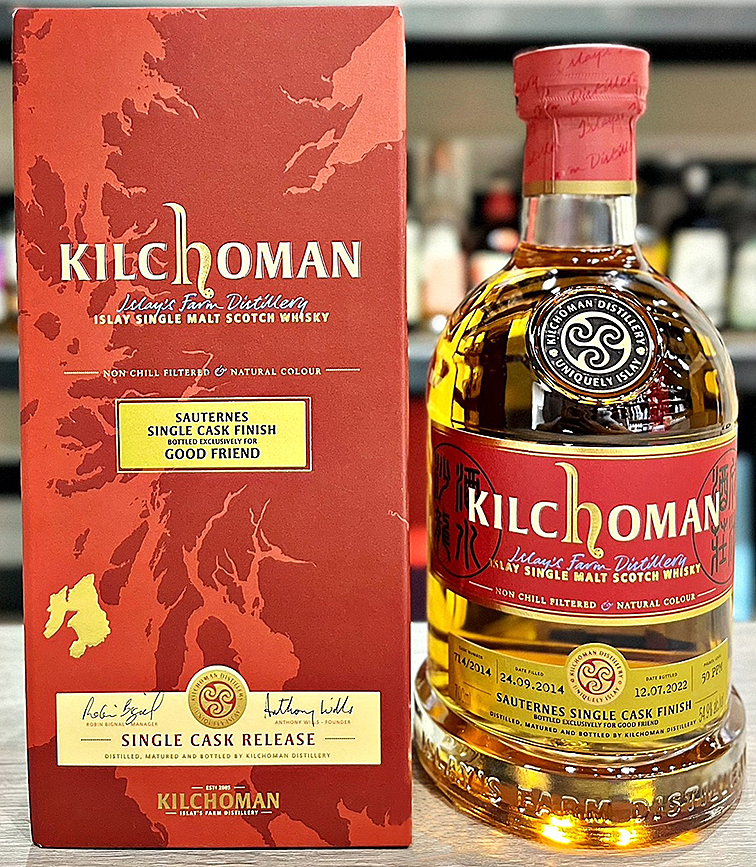 At the beginning of December 2022, the two friendly Taiwanese spirits shops Spirits Salon & Xin Zhou Store jointly released the Kilchoman single cask bottling listed here.
Distilled in 2014, the whisky was first matured in a bourbon barrel and then finished in a Sauternes wine cask. The yield was 255 bottles with an alcohol content of 54.9%.
.
Cask No.: 714/2014
Cask type: Bourbon Barrel, Sauternes Cask Finish
Date Filled: 24.9.2014
Date Bottled: 12.7.2022
Age: 7 yo
Strength: 54,9 % abv
Phenol level: 50 ppm
Number of bottles: 255
Bottle volume: 0,7 l
Market: Taiwan
.