Kilchoman Single Bourbon Cask 245/2007 for Milano Whisky Festival 2012
The Milano Whisky Festival 2012 took place from 10 to 11 November 2012 at the Milan Marriott Hotel. Kilchoman distillery manager John MacLellan conducted a Kilchoman masterclass at the festival where numerous Kilchoman whiskies could be tasted. Among them was the exclusive festival bottling of a Kilchoman matured for 5 years in a refill bourbon barrel.
.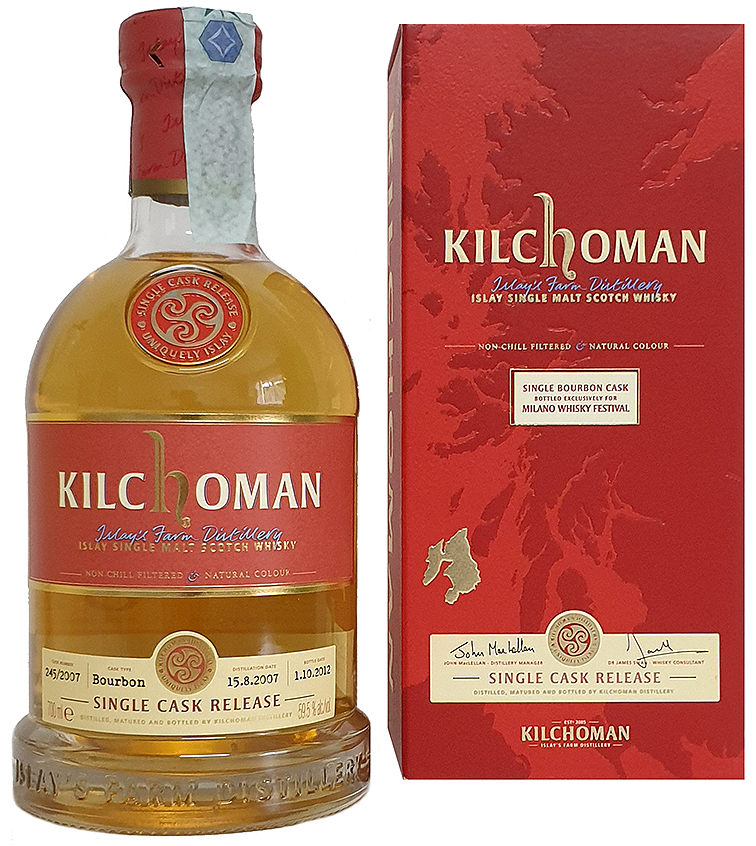 Cask No.: 245/2007
Cask type: Refill Bourbon Barrel
Date Filled: 15.8.2007
Date Bottled: 1.10.2012
Age: 5 yo
Strength: 59,5 % abv
Phenol level: 50 ppm
Bottle volume: 0,7 l
Number of bottles: 258
Market: Italy
.
.