Timeline 2012
January 2: the first "Sherry Cask Release" from Kilchoman, limited to 6,000 bottles, has been released. The whisky was matured for 4,5 years in Oloroso Sherry Butts. In the future Kilchoman would bring out a Sherry Cask Release every year, but it was not until the second one in 2013 that it was named "Loch Gorm".
February: "Machir Bay 2012" is the first issue of the new Kilchoman standard bottling line, which will be launched with different batches every year. The first issue is a vatting of 3, 4 and 5 year old ex-bourbon barrels, the 4 year olds underwent an 8 weeks finishing in Oloroso Sherry Butts.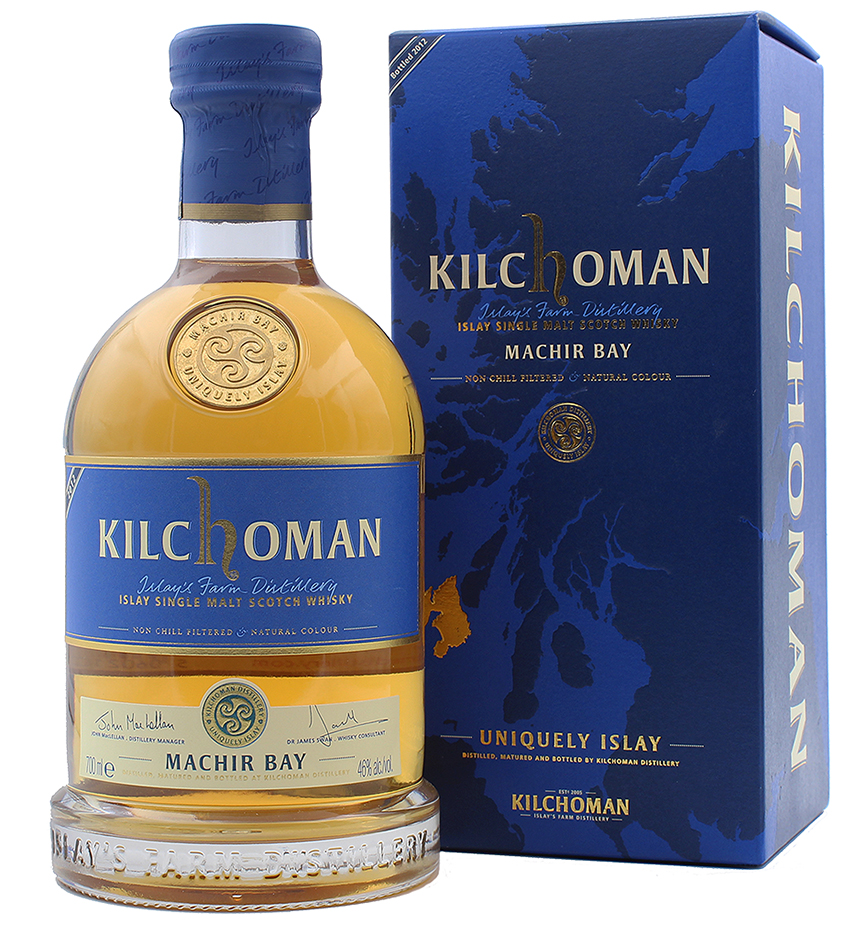 June 1: Feis Ile 2012: The Kilchoman Open Day this time is June 1st. On this day, in addition to numerous interesting events, music, food and drink, visitors can expect a whisky bottled exclusively for this occasion. This time it is a four-years old "100% Islay" from the Bourbon Barrels 100-103/2008, which has been finished for 4 weeks in an Oloroso Sherry Butt. The circulation is 439 bottles with an alcohol content of 58.5%. The low number of bottles is explained by the fact that from exactly these barrels in 2011 the Cask Strength version of the "100% Islay Inaugural Release" was already made.
July 3: On this day a newly designed website and the Kilchoman Club are launched. The Kilchoman Club will report regularly to its members about news from the distillery and offer exclusive annual special bottlings for sale.
August: due to a breakdown of the kiln Kilchoman produces for a short time an "unpeated" whisky from the farm's own barley. 75 casks are filled with this rarity. Since the 6650 litre low wines and feints receiver is not laboriously emptied in between the ongoing distillation runs with peated Port Ellen malt, the result is a whisky with a slight peat smoke note, which is why Kilchoman always uses the term "unpeated" in quotation marks later.
September: John McLellan is voted distillery manager of the year by the renowned "Whisky Magazine". He shares the award with Eddie McAffer of Bowmore.
The first bottling for the Kilchoman Club is released at the end of 2012. It is a 5 year old single cask bottling from a Sherry Hogshead, bottled at 59.2%.
In 2012 the production volume reaches a new record level: 124,719 litres of pure alcohol were distilled and filled into 844 barrels. This is an increase of 8,000 litres compared to the previous year.