Kilchoman Single Bourbon Cask 72/2008 for The Distillery Shop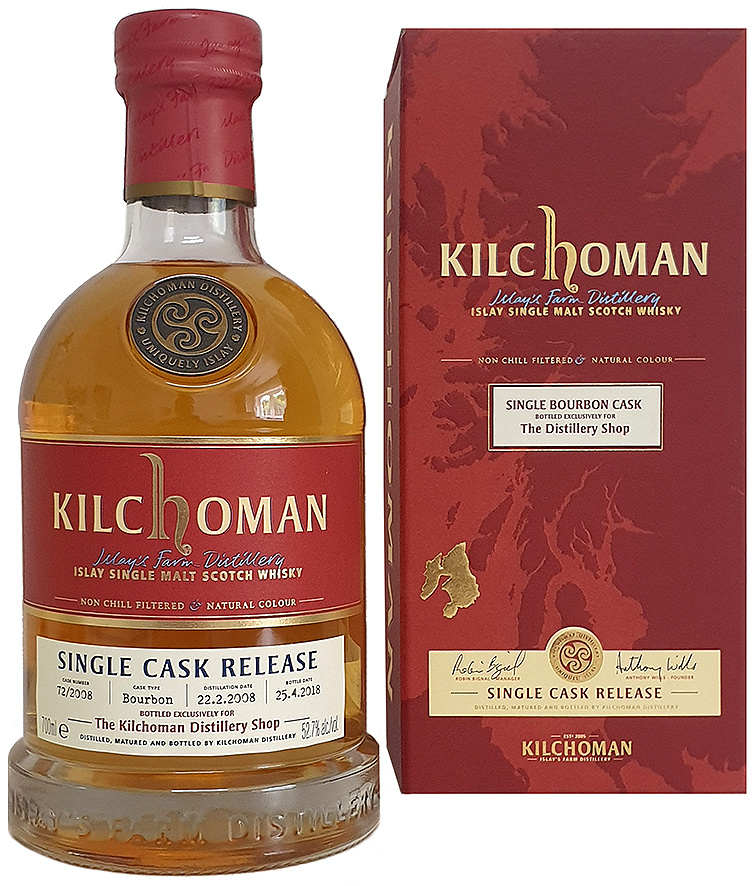 Just in time for the upcoming Kilchoman Open Day at Fèis Ìle 2018, a new Distillery Shop Exclusive Release can now be found on the shelves of the Kilchoman Visitor Centre and is likely to find its way into the shopping bags of many festival visitors alongside the Fèis Ìle Release.
It is a 10-year-old single cask bottling from a fresh ex-bourbon barrel. Since the Fèis Ìle Release is known to be an 11-year-old small batch from four bourbon barrels, there are again interesting opportunities for comparison.
The Bourbon Barrel No. 72/2008 was a so-called "split cask", i.e. the contents were used for two different bottlings. 72 bottles (i.e. 12 cases) were bottled (also on 25.4.2018) on the occasion of the 10th anniversary of the Québec Whisky Shop, the rest was then labelled as a Distillery Only Release, as is so often the case with such cases of "leftover contents".
.
Cask No.: 72/2008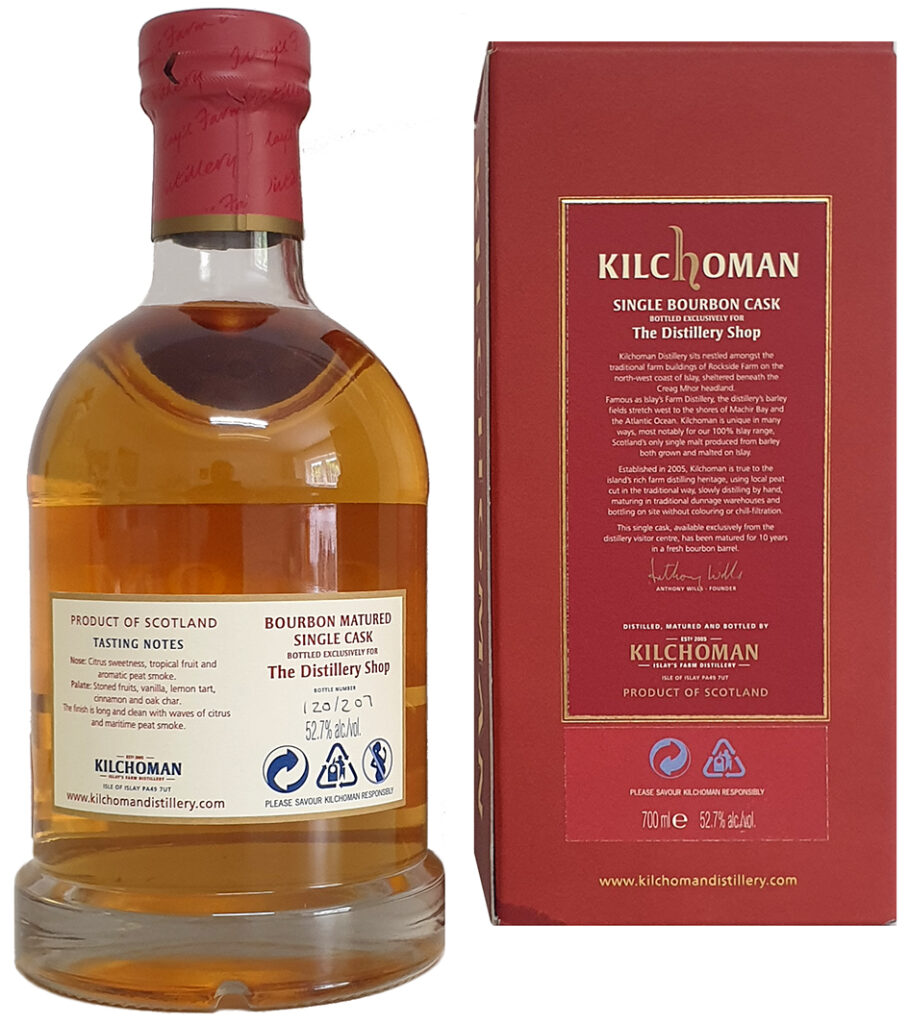 Cask type: 1st Fill Ex-Bourbon Barrel
Date Filled: 22.2.2008
Date Bottled: 25.4.2018
Age: 10 yo
Strength: 52,7 % abv
Phenol level: 50 ppm
Bottle volume: 0,7 l
Number of bottles: 207
Distribution: Distillery Shop Exclusive
.