Kilchoman Single Cask 336/2007 for Whiskyschiff 2010
The well-known Swiss whisky fair Whiskyschiff Zürich took place in 2010 from 2 to 5 December. Visitors were able to taste a large selection of whiskies on several passenger ships. As the official festival release, the Swiss importer World of Whisky presented a Kilchoman single cask bottling. It was a Kilchoman matured for 3 years in a fresh bourbon barrel.
.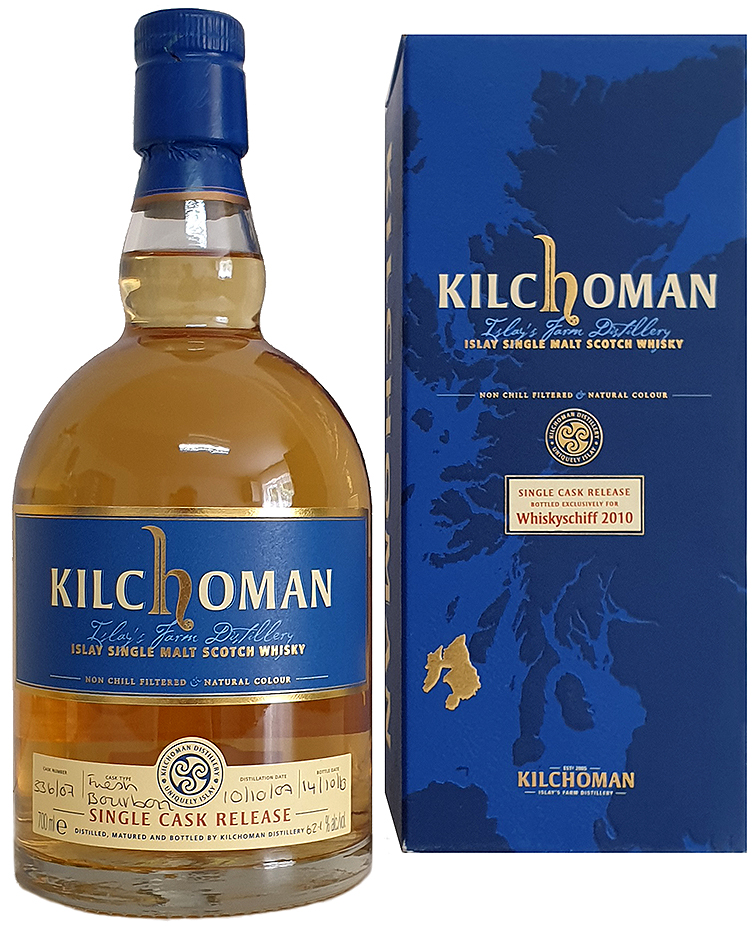 Cask No.: 336/2007
Cask type: 1st Fill Ex-Bourbon Barrel
Date Filled: 10.10.2007
Date Bottled: 14.10.2010
Age: 3 yo
Strength: 62,1 % abv
Phenol level: 50 ppm
Bottle volume: 0,7 l
Market: Switzerland
.