Kilchoman Single Cask 334/2007 for Belgium
Some days ago, in November 2010, the first Kilchoman single cask bottling for Belgium was released. It is a Kilchoman matured for 3 years in a fresh bourbon barrel.
The bottling of the sister cask 336/2007 has been announced for the Swiss whisky fair Whiskyschiff 2010, which will take place in Zurich from 2 to 5 December. So there will be interesting opportunities for comparison.
.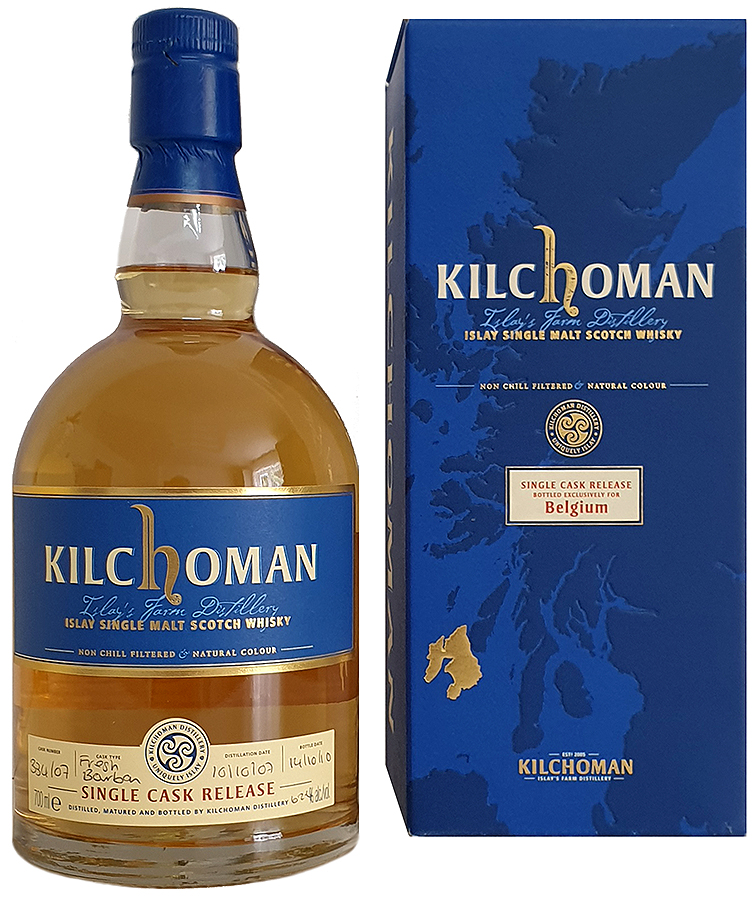 Cask No.: 334/2007
Cask type: 1st Fill Ex-Bourbon Barrel
Date Filled: 10.10.2007
Date Bottled: 14.10.2010
Age: 3 yo
Strength: 62,4 % abv
Phenol level: 50 ppm
Number of bottles: 264
Bottle volume: 0,7 l
Market: Belgium
.
.