Kilchoman Single Cask 154/2007 for The Whisky Show 2010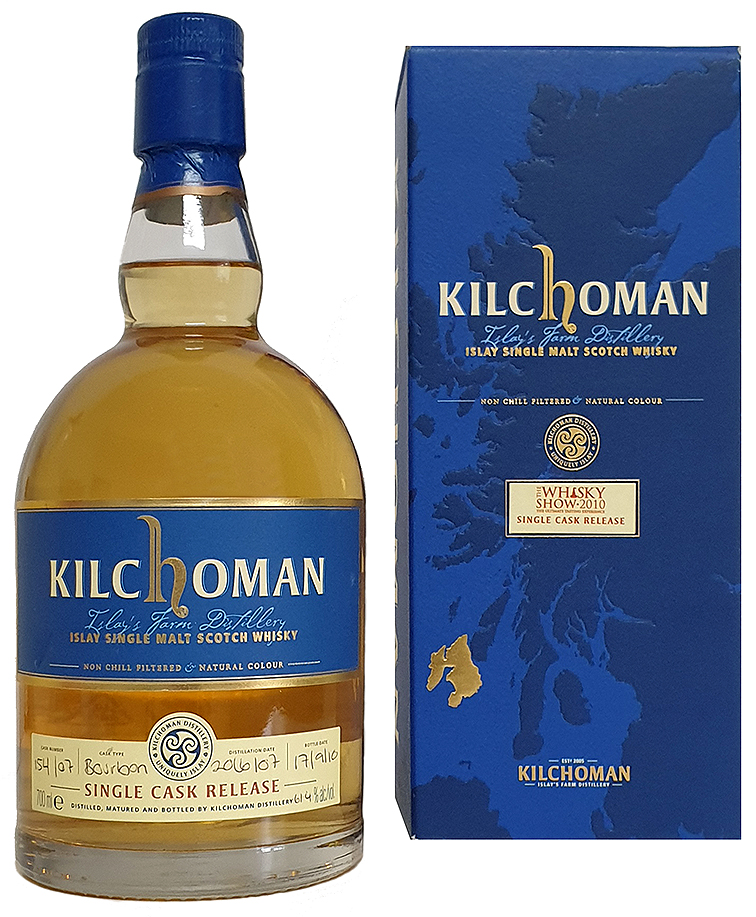 The Whisky Show, organised by the renowned British whisky shop The Whisky Exchange, took place for the second time from 29 to 30 October 2010. Following the de luxe concept of the show (entrance fee of £90, free samples of the exhibited whiskies, free food etc.), especially rare and exclusive whiskies were presented in The Brewery in London.
Not very old, but exclusive was also the Kilchoman single cask bottling of a three-year-old fresh ex-bourbon barrel, which had been bottled especially for the fair and met with great interest among many visitors. Again and again, astonished comments were heard about how good a whisky that is only three years old can taste.
.
Cask No.: 154/2007
Cask type: 1st Fill Ex-Bourbon Barrel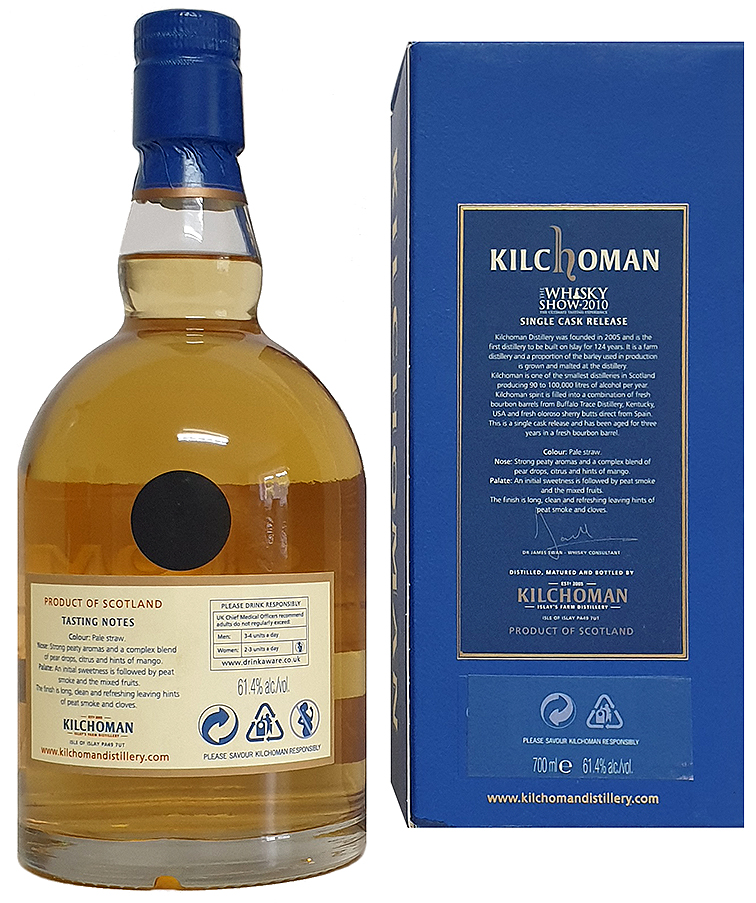 Date Filled: 20.6.2007
Date Bottled: 17.9.2010
Age: 3 yo
Strength: 61,4 % abv
Phenol level: 50 ppm
Number of bottles: 250
Bottle volume: 0,7 l
Market: UK
.