Kilchoman Single Cask 154/2007 for The Whisky Show 2010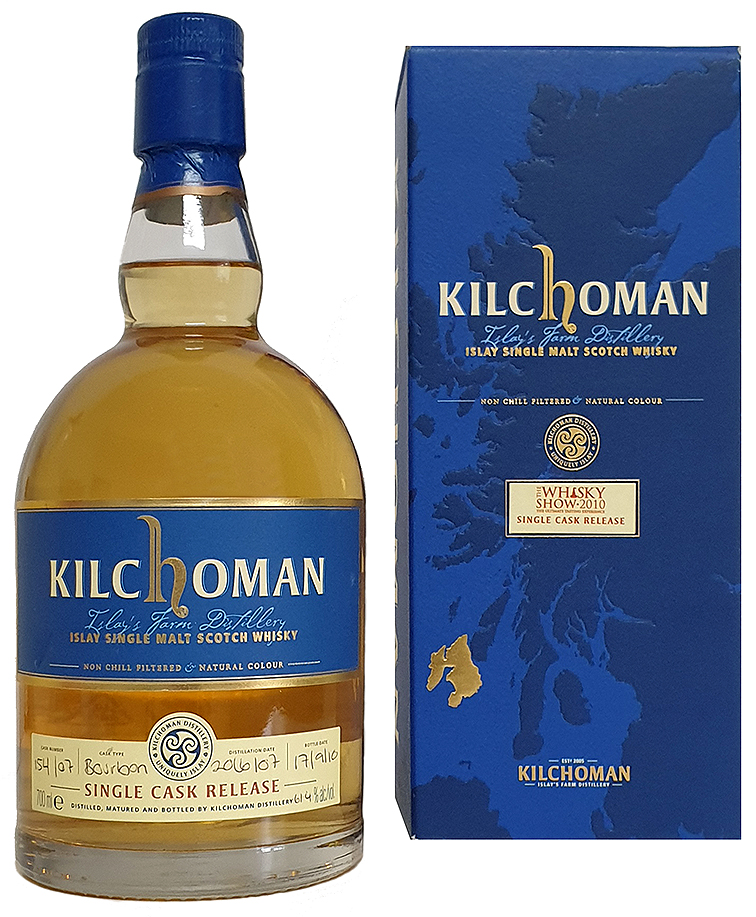 Die vom renommierten britischen Whiskyhändler The Whisky Exchange organisierte Whisky Show, fand vom 29. bis 30. Oktober 2010 zum zweiten Mal statt. Dem de Luxe-Konzept der Messe folgend (Eintrittspreis von £90, freie Samples der ausgestellten Whiskies, freies Essen etc.) wurden in The Brewery in London wieder besonders seltene und exklusive Whiskies präsentiert.
Nicht sehr alt, aber sicher exklusiv war auch die Kilchoman Einzelfassabfüllung eines dreijährigen frischen Ex-Bourbon Barrels, die speziell für die Messe abgefüllt worden war und bei vielen Messebesuchern auf großes Interesse stieß. Immer wieder waren erstaunte Kommentare zu hören, wie gut ein erst dreijähriger Whisky schmecken kann.
.
Fass-Nr.: 154/2007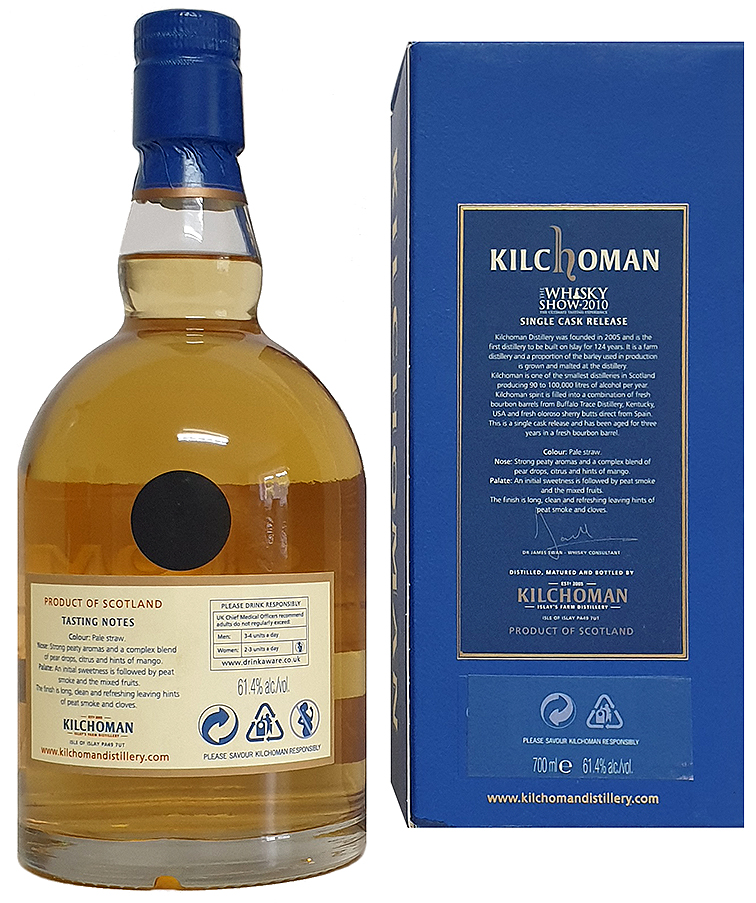 Fassart: 1st Fill Ex-Bourbon Barrel
Fass befüllt: 20.6.2007
Flaschenabfüllung: 17.9.2010
Alter: 3 Jahre
Alkoholstärke: 61,4 %
Phenolgehalt: 50 ppm
Flaschenanzahl: 250
Flaschengröße: 0,7 l
Vertrieb: Großbritannien
.