14th Kilchoman Live Tasting announced: 100% Islay
After a few months of interruption, Kilchoman has now announced a new online tasting with Anthony & George Wills. By Kilchoman's count, this is already the 14th live tasting of the successful series started in COVID times. However, this count only includes the truly interactive tastings with previously sent tasting packs; the first two "Friday Night In" tastings with Anthony Wills are not included here, nor are the six Fèis Ìle online tastings in 2020 and 2021. If these are included, there have already been twenty-two live tastings to date.
On 16 September from 7pm GMT, this time the focus will be on the 100% Islay range, i.e. the part of the Kilchoman range where all production steps "from barley to bottle" are carried out at Kilchoman itself.
The Tasting Pack "Through the Ages: 100% Islay" contains the rare 100% Islay New Make, samples of the 2nd and 4th 100% Islay Limited Release from 2012 and 2014 respectively, as well as a sample of the 11th edition to be released in autumn 2021.
.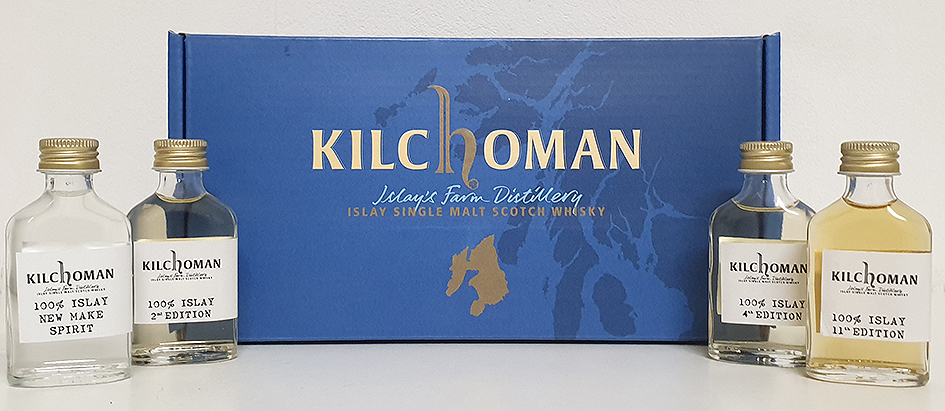 .
The Tasting Packs, which can be purchased for £16.66 + VAT and shipping on the Kilchoman homepage, will be shipped for the first time in a newly developed, significantly more appealing Kilchoman Sample Box, which offers space for a Kilchoman nosing glass in addition to 4 sample bottles.
.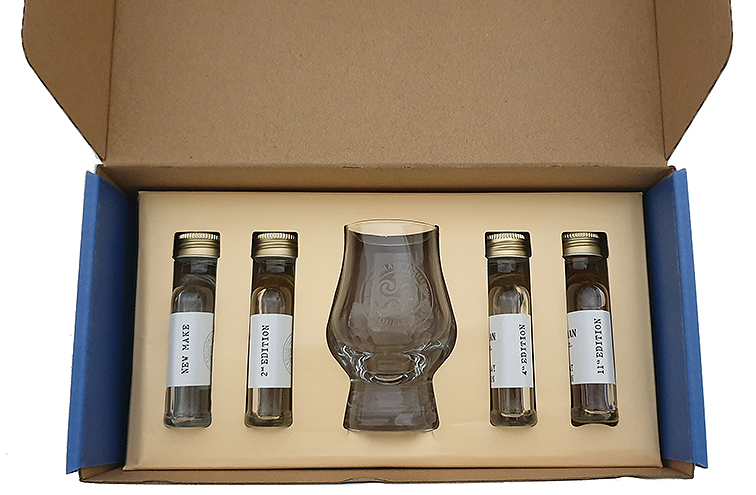 .
The presentation of this new box from Kilchoman gives hope for more online tastings also in a post Corona era!
.