Kilchoman Single Cask 03/2006 for FC Whisky Denmark (No.) 4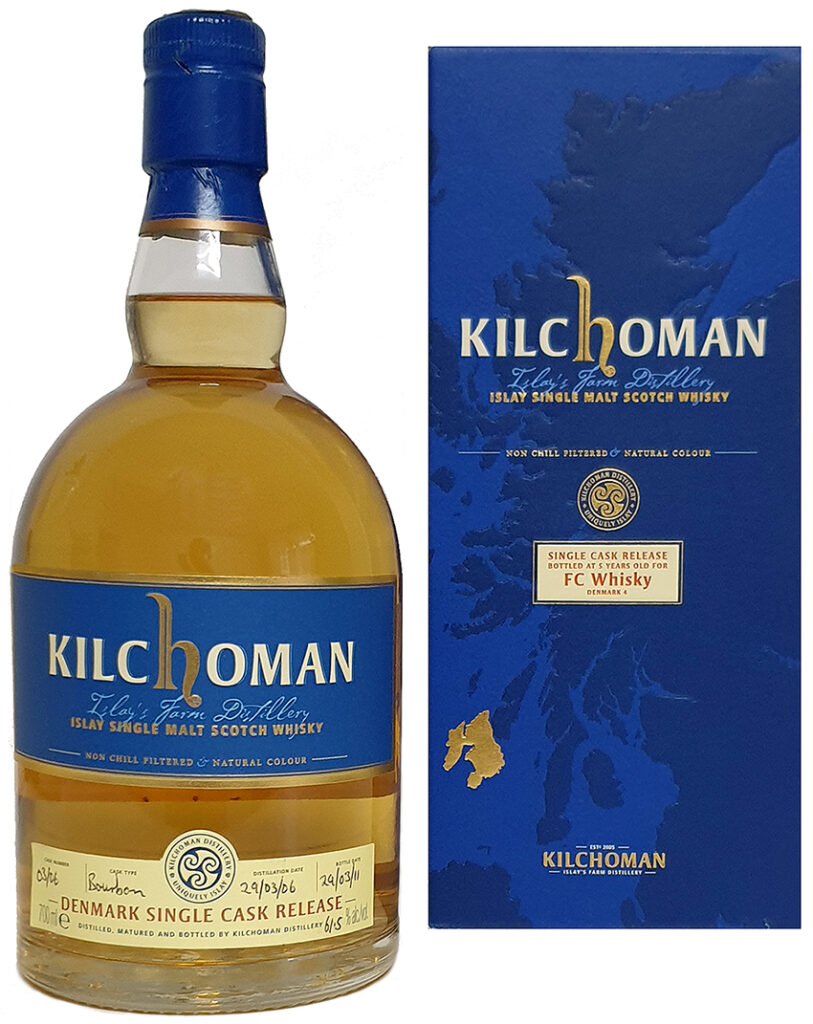 Cask No.: 03/2006
Cask type: 1st Fill Ex-Bourbon Barrel
Date Filled: 29.3.2006
Date Bottled: 29.3.2011
Age: 5 yo
Strength: 61,5 % abv
Phenol level: 50 ppm
Bottle volume: 0,7 l
Market: Denmark
.
In the early years of the Kilchoman distillery, FC Whisky Denmark was one of the most active national importers. From 2010 to 2015, it released 11 Kilchoman single cask bottlings for the Danish market.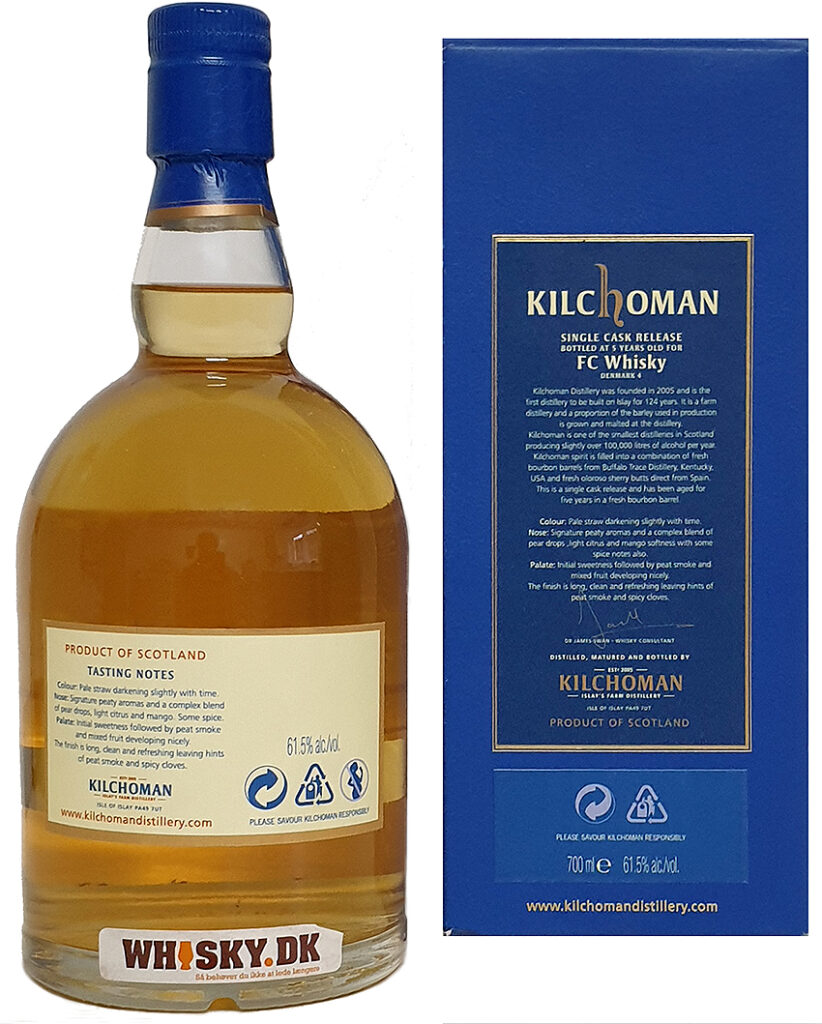 With the fourth bottling listed here, released at the beginning of 2011, FC Whisky presented its customers with one of the rare casks from the very first days of the Kilchoman distillery: the 10th whisky cask ever filled by Kilchoman.
Unlike its sister casks, most of which were bottled only in 2022 at the age of 16 and caused a lot of furore, the bottling of the 03/2006 cask clearly came too early. There is no sign of the much-praised rapid maturation of the Kilchoman distillate here, the cask was obviously a rather inactive cask, some tasters even spoke of off-flavours. In this case, the whisky would have been better matured for longer or even transferred to another cask.