Kilchoman Single Cask Release 327/2008 – "Be a bottler" & "For The Distillery Shop"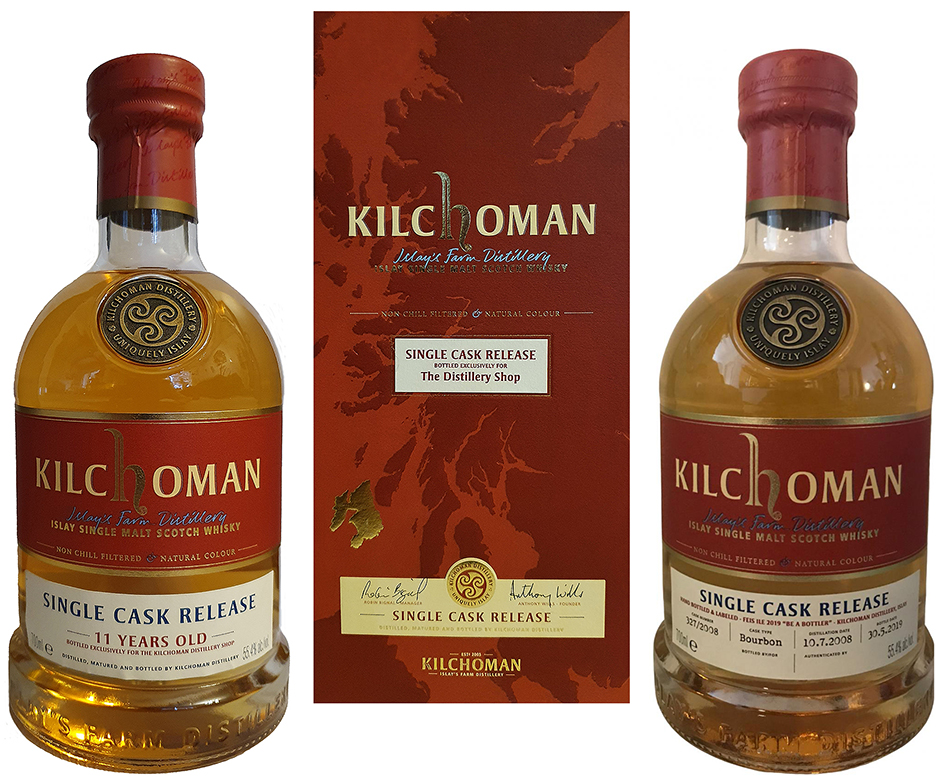 Cask No.: 327/2008
Cask type: 1st Fill Ex-Bourbon Barrel
Distillation Date: 10.7.2008
Bottling Date: 24.5.2019 [recte: 30.5.2019]
Age: 10 yo
Strength: 55,4 % abv
Phenol level: 50 ppm
Number of bottles: 233
Bottle volume: 0,7 l
Distribution: Distillery Shop Exclusive
.
This bottling, which was released during Fèis Ìle 2019, comes in two variants. As a "Be a (ultimate) bottler" bottle and with modified bottle labels as a "normal" Distillery Shop Exclusive Release.
.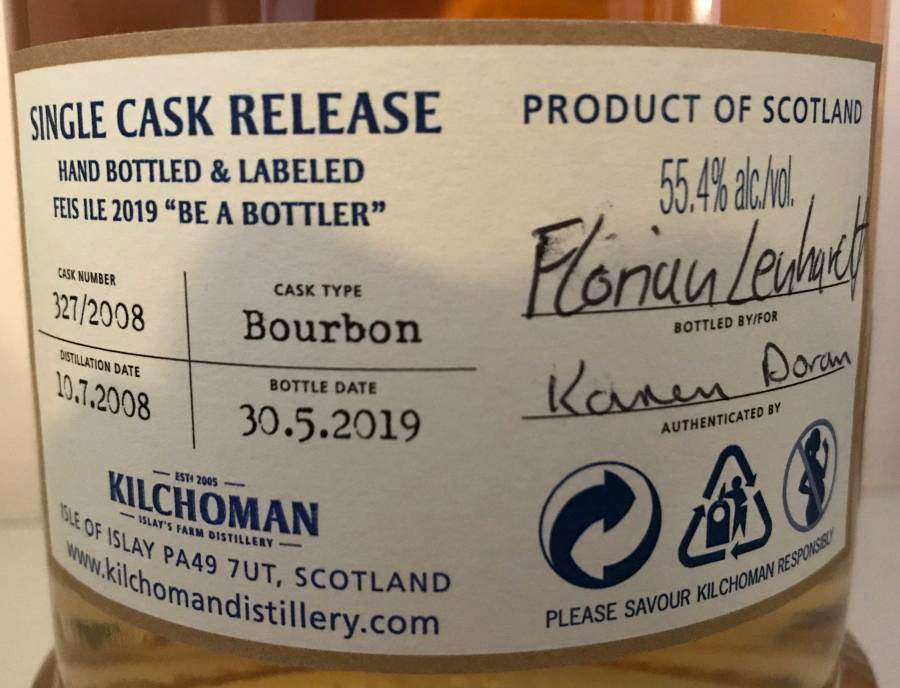 .
"Be a bottler" is a popular Fèis Ìle programme item at the Kilchoman Open Days, where visitors can fill their own personal bottles of Kilchoman whisky at the bottling line. This is usually the standard release Machir Bay, but at Fèis Ìle 2019 there was also the "Be an ultimate Bottler" programme item where you could fill bottles from Bourbon Barrel 327/2008 on 30 May 2019.
.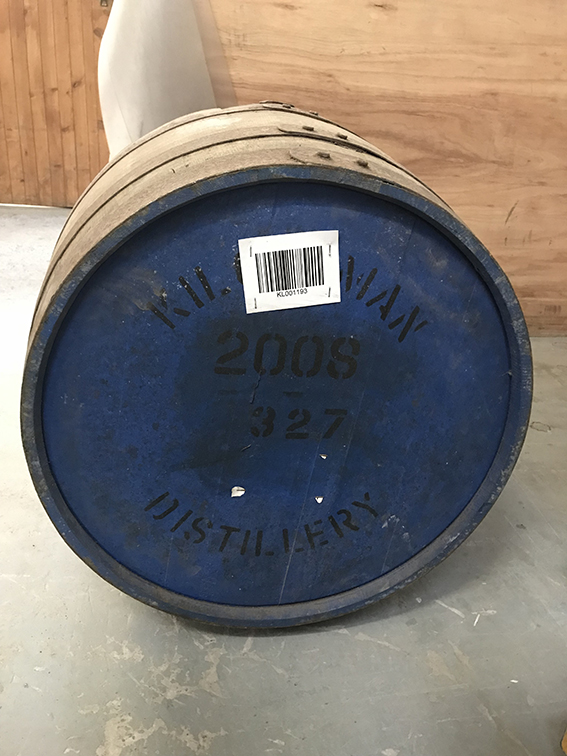 .
The remainder after this event, i.e. most of the cask contents, was then sold in August 2019 at the Kilchoman Visitor Centre for £99 as a Distillery Shop Exclusive Release.
The bottling date given on these bottles (24 May 2019) is incorrect, as is the age statement of 11 years: the whisky matured for over 10 years – from 10/7/2008 to 30/5/2019 – in a fresh bourbon barrel.
.
.
.
.
.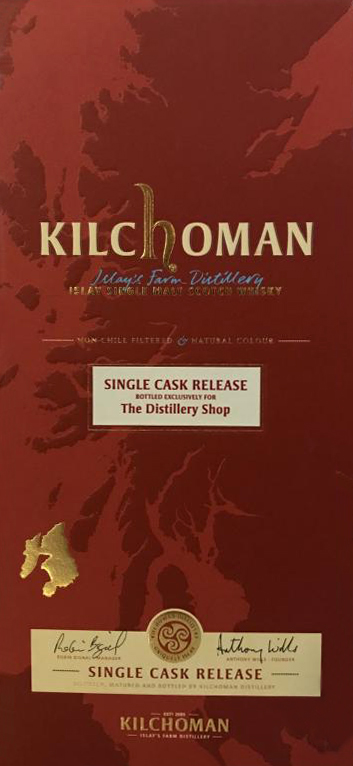 .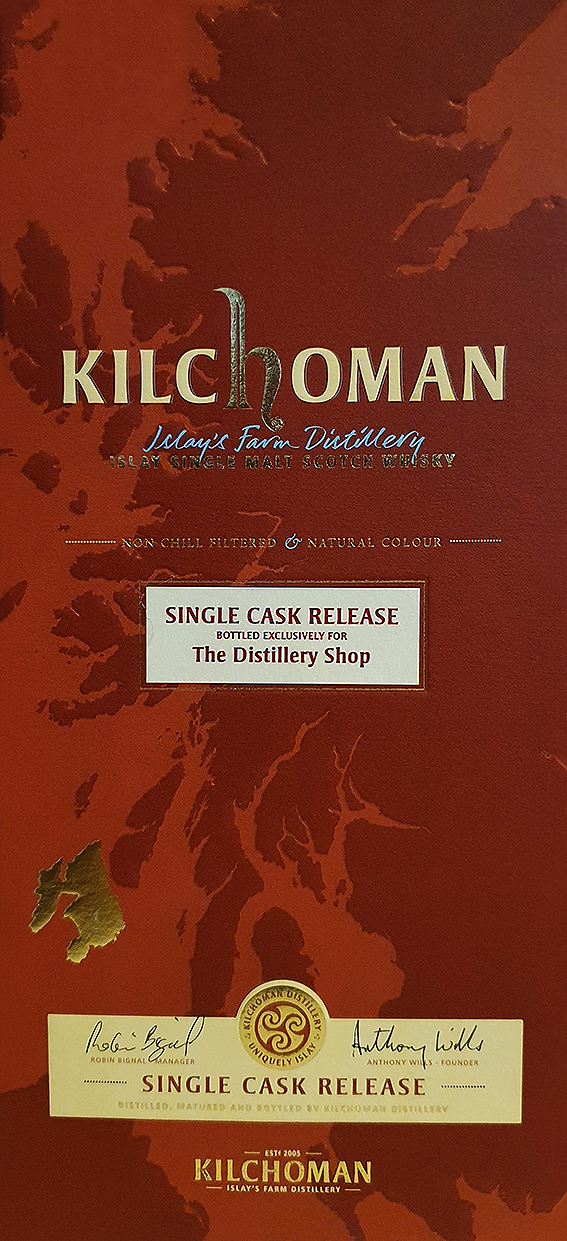 .
Tasting notes:
Florian Lenhardt:
Nose:
A fairly straightforward ex-bourbon barrel, vanilla, light fruits, citrus notes, sweet basic tone, grated lemon peel and mint, which gives a fairly fresh impression, spicy smoke, with some time it becomes fruitier, now more orange and apricot, a breeze of cinnamon
Taste:
Oily, sweet, creamy, neat vanilla, cinnamon, apricot, dried, very sweet, the smoke binds in well, with slight dryness, wow is that sweet, can be drunk well without water, fun to drink
Finish:
Tingles lightly, creamy, sweet, vanilla, dry smoke on the palate, now lemon, complements the taste very well, warming, long-lasting.