Timeline 2006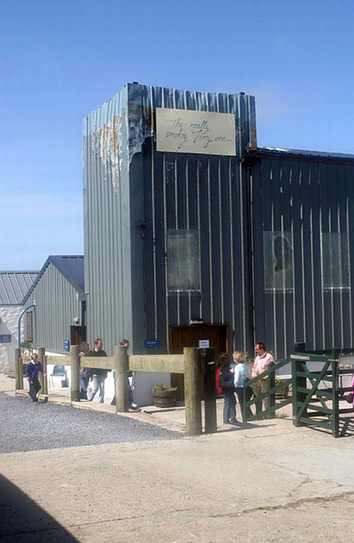 February 12: a fire breaks out in the directly fired kiln and destroys the most of it. Fortunately, a spread of the fire to other buildings can be prevented. As it is not possible to malt and kiln for several months, the malting requirement is covered with barley from Port Ellen Maltings, malted according to Ardbeg specifications. The idea of producing all malt in-house was subsequently abandoned and two different product lines were created: the normal Kilchoman, produced with malt to Ardbeg specifications (50 ppm), and the "100% Islay", made from self-malted barley (approx. 25 ppm), in which all the steps from barley cultivation to bottling are actually carried out at Kilchoman itself – in other words "from barley to bottle".
After the first barrels were filled in December 2005, it took until March 2006 to overcome some initial technical difficulties and to fill the first barrels of 2006. From this point on, production has been running continuously without any major difficulties.
In 2006, 326 Bourbon Barrels, 23 Fresh Oloroso Sherry Butts and 4 Fresh Oloroso Sherry Hogsheads were filled.
For the Bourbon Barrels, the company relies exclusively on barrels from the Buffalo Trace Distillery in Kentucky, which are to be filled a maximum of twice in the future. This creates a barrel material consistency that is unusual among Scottish whisky distilleries. The sherry casks (butts and hogsheads) are also exclusively purchased from the Bodega Miguel Martin, Jerez in Spain.