Kilchoman USA East Coast Tour announced
ImpEx Beverages, the enterprising US Kilchoman importer announced today that this year's Kilchoman marketing tour will take them across the US for the first time. From 26 September to 9 October, James and Peter Wills, the sons of Kilchoman founder Anthony Wills, will travel in their Kilchoman Land Rover from Boston through the US states of Connecticut, Rhode Island, New York, New Jersey, Delaware, Maryland and all the way to Washington DC, conducting numerous tastings along the way. They will answer all Kilchoman-related questions in detail and tell the people what it is like to build up a new Islay distillery.
.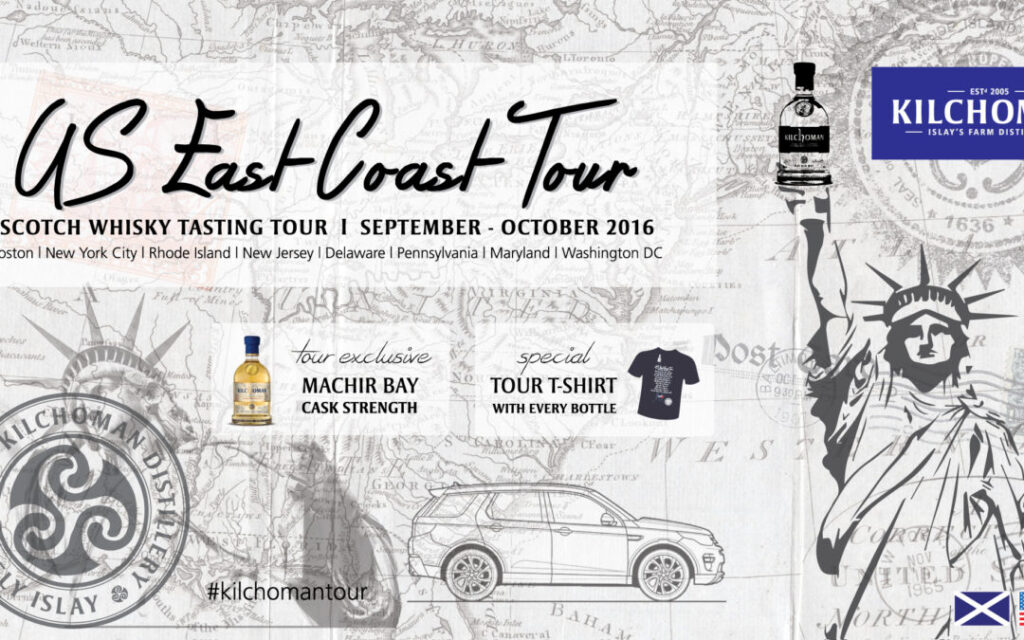 .
James Wills 'There is a lot of smoke and mirrors when it comes to how single malt and scotch whisky in general is produced and marketed, if you've ever met my father you'll know there isn't a lot of subtlety to him or how he talks about whisky and I think that has inevitably rubbed off on me and my brothers.'
Peter Wills 'The tour concept seems to be one which resonates with single malt fans. The previous two tours through Europe have been a great way of meeting current and prospective fans of Kilchoman and we are looking forward to our first ever tour in the US.'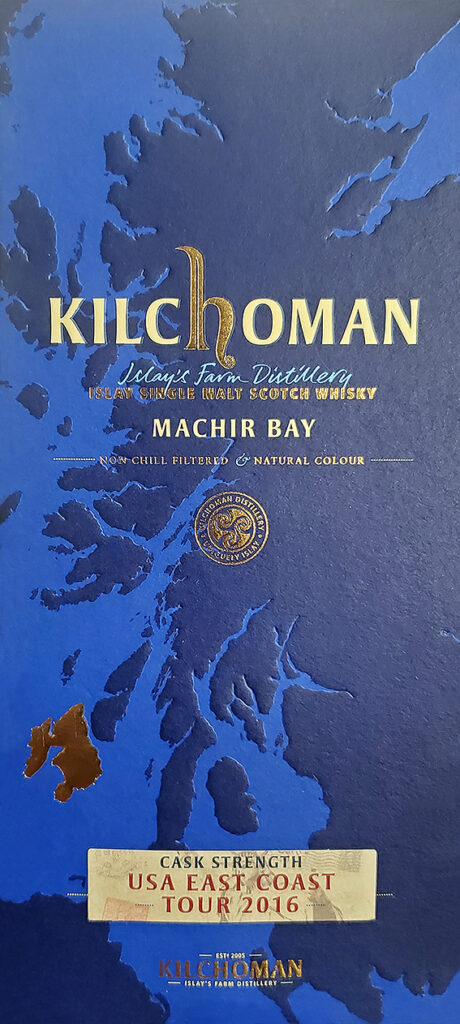 A special edition cask strength bottling of the distilleries flagship expression, Machir Bay has been created especially for the tour. Just 840 bottles of the special edition will be available exclusively from stops made on their journey.
.
Tour Itinerary:
MONDAY SEPTEMBER 26, 2016
6pm – Brandy Library private room event
Address: 25 N Moore St. New York, NY 10013
TUESDAY SEPTEMBER 27, 2016
7pm — Park Ave in-store Seminar
Address: 270 Madison Ave, New York, NY 10016
9:30pm — Bar St. Andrews event
Address: 140 W 46th St, New York, NY 10036
WEDNESDAY SEPTEMBER 28, 2016
2:30pm to 4:30pm – Federal Wine & Spirits Bottle signing event
Address: 29 State St, Boston, MA 02109
7pm – Julio's Liquors Exclusive Whisky Wednesday event
Address: 140 Turnpike Rd, Westborough, MA 01581
THURSDAY SEPTEMBER 29, 2016
7pm – Town Wine & Spirits Dinner event
Address: TBD
FRIDAY SEPTEMBER 30, 2016
1:30pm – 2:30pm – Mora's Fine Wine and Spirits
Bottle signing event
FRIDAY SEPTEMBER 30, 2016
7:30pm – Cambridge Wines and Spirits Seminar
Address: 10 Lafayette Ave #2, Morristown, NJ 07960
SUNDAY OCTOBER 2, 2016
1pm-3pm – The Wine & Spirit Co. of Greenville tasting
Address: 4025 Kennett Pike, Wilmington, DE 19807
5pm – Stoney's British Pub dinner event & tasting
Address: 3007 Concord Pike, Wilmington, DE 19803
MONDAY OCTOBER 3, 2016
6.30pm-8 pm (TBD) – Frank's Wine tasting
Address: 2216 Pennsylvania Avenue, Wilmington, DE 19806
TUESDAY OCTOBER 4, 2016
Whisky Blasphemy – Private tasting by invitation only
Address: Langhorne, PA
WEDNESDAY OCTOBER 5, 2016
7pm – Judge's Bench private tasting
Address: 8385 Main Street, Ellicott City, MD 21043
THURSDAY OCTOBER 6, 2016
4.30pm-8.30pm – Petite Cellars open tasting
FRIDAY OCTOBER 7, 2016
7pm – Stateline Liquors tasting
Address: 1610 Elkton Road, Elkton, MD 21921
SATURDAY OCTOBER 8, 2016
1pm-2.30pm – Restaurant RIS (Arrowine) tasting
Address: 2275 L Street NW, Washington, DC 20037
SATURDAY OCTOBER 8, 2016
3pm – Jack Rose Dining Saloon event
Address: 2007 18th Street NW, Washington, DC 20009