Kilchoman USA East Coast Tour 2016 angekündigt
ImpEx Beverages, der rührige US-amerikanische Kilchoman-Importeur kündigte heute an, dass die diesjährige Kilchoman-Marketingtour erstmals durch die USA führen wird. Vom 26. September bis 9. Oktober werden James und Peter Wills, die Söhne des Kilchoman-Gründers Anthony Wills, mit ihrem Kilchoman-Land Rover von Boston durch die US-Bundesstaaten Connecticut, Rhode Island, New York, New Jersey, Delaware, Maryland und bis nach Washington DC reisen und unterwegs zahlreiche Tastings durchführen. Dabei werden sie ausführlich auf alle Kilchoman betreffenden Fragen eingehen und erzählen, wie es ist, eine neue Islay-Destillerie aufzubauen.
.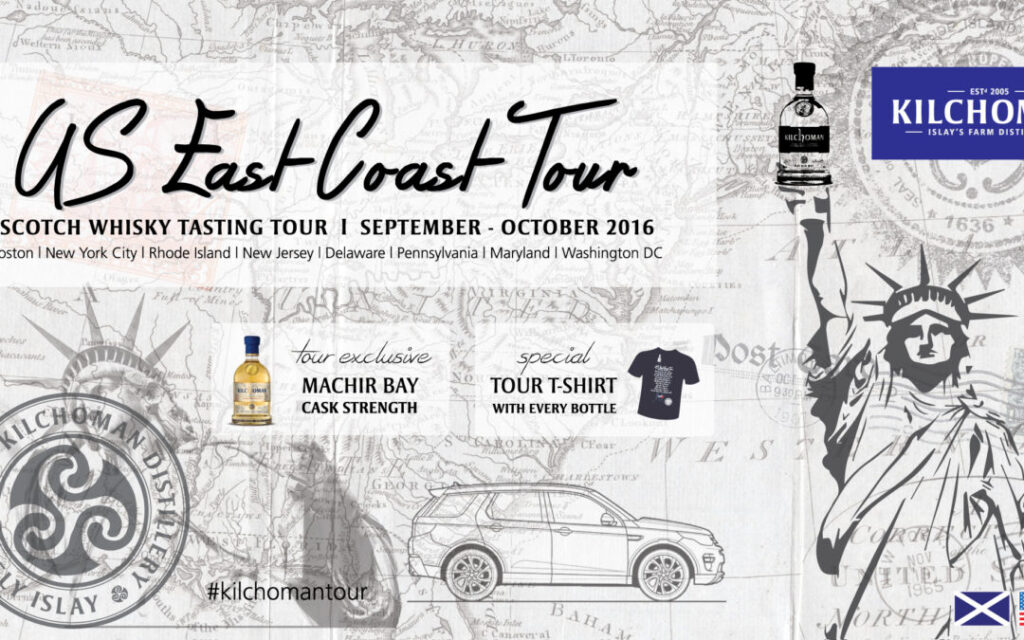 .
Zum Konzept der Tour sagten die Brüder:
James Wills 'There is a lot of smoke and mirrors when it comes to how single malt and scotch whisky in general is produced and marketed, if you've ever met my father you'll know there isn't a lot of subtlety to him or how he talks about whisky and I think that has inevitably rubbed off on me and my brothers.'
Peter Wills 'The tour concept seems to be one which resonates with single malt fans. The previous two tours through Europe have been a great way of meeting current and prospective fans of Kilchoman and we are looking forward to our first ever tour in the US.'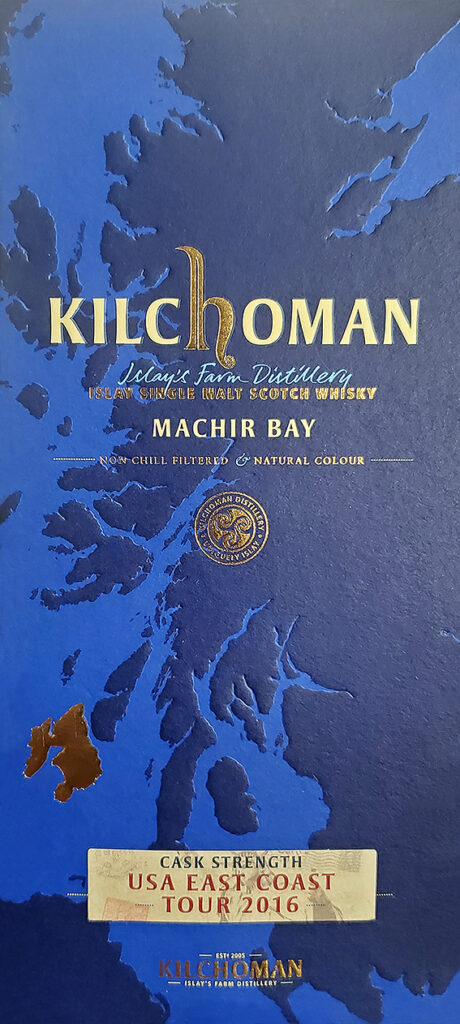 Zur Tour wird es auch wieder einen Machir Bay in Fassstärke als auf 840 Flaschen limitierte und exklusive Tourabfüllung geben.
.
So sieht der Tourplan aus:
MONTAG, 26. SEPTEMBER 2016
6pm – Brandy Library private room event
25 N Moore St. New York, NY 10013
DIENSTAG, 27. SEPTEMBER 2016
7pm — Park Ave in-store Seminar
270 Madison Ave, New York, NY 10016
9:30pm — Bar St. Andrews event
140 W 46th St, New York, NY 10036
MITTWOCH, 28. SEPTEMBER 2016
2:30pm to 4:30pm – Federal Wine & Spirits Bottle signing event
29 State St, Boston, MA 02109
7pm – Julio's Liquors Exclusive Whisky Wednesday event
140 Turnpike Rd, Westborough, MA 01581
DONNERSTAG, 29. SEPTEMBER 2016
7pm – Town Wine & Spirits Dinner event
Adresse: TBD
FREITAG, 30. SEPTEMBER 2016
1:30pm – 2:30pm – Mora's Fine Wine and Spirits
280 Main St East Setauket, NY 11733Phone: 973.984.9463
Bottle signing event
FREITAG, 30. SEPTEMBER 2016
7:30pm – Cambridge Wines and Spirits Seminar
10 Lafayette Ave #2, Morristown, NJ 07960
SONNTAG, 2. OKTOBER 2016
1pm-3pm – The Wine & Spirit Co. of Greenville tasting
4025 Kennett Pike, Wilmington, DE 19807
5pm – Stoney's British Pub dinner event & tasting
3007 Concord Pike, Wilmington, DE 19803
MONTAG, 3. OKTOBER 2016
6.30pm-8 pm (TBD) – Frank's Wine tasting
2216 Pennsylvania Avenue, Wilmington, DE 19806
DIENSTAG, 4. OKTOBER 2016
Whisky Blasphemy – Private tasting by invitation only
Langhorne, PA
MITTWOCH, 5. OKTOBER 2016
7pm – Judge's Bench private tasting
8385 Main Street, Ellicott City, MD 21043
DONNERSTAG, 6. OKTOBER 2016
4.30pm-8.30pm – Petite Cellars open tasting
11079 Resort Road, Ellicott City, MD 21043
FREITAG, 7. OKTOBER 2016
7pm – Stateline Liquors tasting
1610 Elkton Road, Elkton, MD 21921
SAMSTAG, 8. OKTOBER 2016
1pm-2.30pm – Restaurant RIS (Arrowine) tasting
2275 L Street NW, Washington, DC 20037
SAMSTAG, 8. OKTOBER 2016
3pm – Jack Rose Dining Saloon event
2007 18th Street NW, Washington, DC 20009