100% Islay 9th Edition announced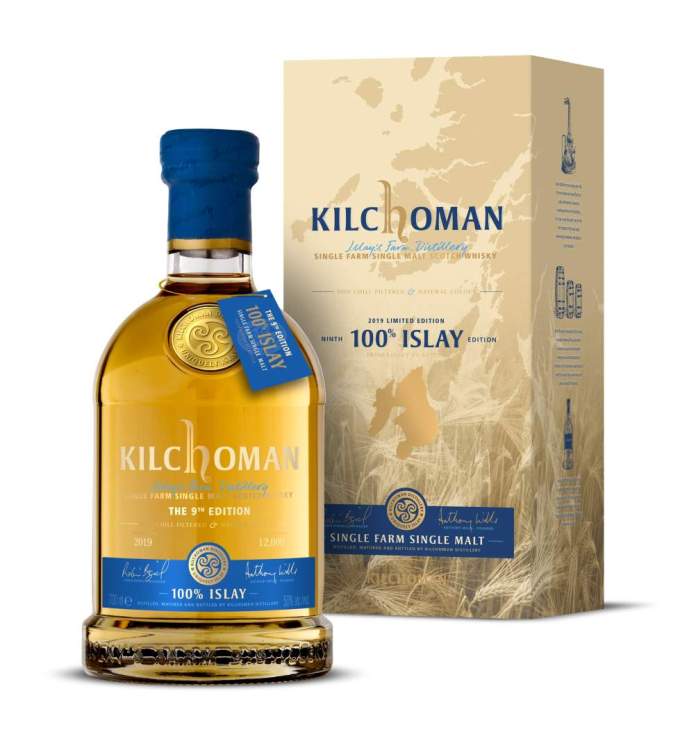 Lovers of the 100% Islay range – which includes virtually all Kilchomania members – will be particularly pleased with the announcement of the latest release for 12 September 2019. The 9th edition is a vatting of 43 ex-bourbon barrels matured for over 9 years in Kilchoman warehouses. This is whisky made from malt from the 2007 and 2009 barley harvests. As usual with the 100% Islay range, the alcohol content is 50.0% abv. The edition size is 12,000 bottles. The issue price in the UK is 71.94 pounds.
With this year's edition, Kilchoman returns to the pure bourbon cask maturation that distinguished all previous 100% Islay editions with the exception of last year. As Anthony Wills himself emphasised several times, the 100% Islay, which is significantly lighter peated at 20 ppm, harmonises exceptionally well with bourbon barrels. Many of the Kilchoman fans who criticised last year's edition with its approx. 40% sherry content and wanted their own pure 100% Islay sherry cask release instead (as is well known, this combination has only been available very rarely as a single cask release so far) will certainly be pleased.
"Our 100% Islay spirit pairs seamlessly with ex-bourbon barrels. The lower peating level (20ppm) allows the natural floral sweetness of the spirit to shine through whilst a higher age profile adds layers of overripe tropical fruit and stewed plums whilst the high ABV makes it no lightweight. I'm delighted with how the 9th Edition has come together and as ever, I look forward to hearing people's opinions" Anthony Wills, Kilchoman Founder & MD