New Distillery Shop Exclusive bottling: 7 yo Single Farm Single Malt, Sherry Finish, Cask 715/2011
A new Distillery Shop Exclusive Release has appeared at the Kilchoman Visitor Centre today, 17 September 2019: a Single Farm Single Malt – the name Kilchoman has recently given to its 100% Islay single cask bottlings – for the price of £82.50.
It is a bottling of a fresh ex-bourbon barrel in which the whisky, made from the farm's own barley, was initially matured for four years before undergoing an oloroso sherry finish of 45 months.
This is the third Distillery Shop Exclusive bottling of 100% Islay sister casks filled on 17/11/2011, which were decanted into Oloroso Sherry Hogsheads after 4 years of maturation in ex-bourbon barrels and bottled after varying lengths of Oloroso cask maturation.
A vatting of casks 717, 718 and 719/2011 was released in September 2016 with an eight-month oloroso finish, cask 720/2011 was released in October 2018 after a 32-month oloroso finish, the 45-month finishing period of the release listed here now represents a new record and with about 4 years each in bourbon and oloros sherry casks, one must probably speak more of a double cask maturation than a finish.
Apart from the Distillery Shop Exclusive Releases listed here, three other bottlings of sister casks were released in the USA (Cask No. 721/2011), Australia (Cask No. 716/2011) and Taiwan (Cask No. 714/2011).
.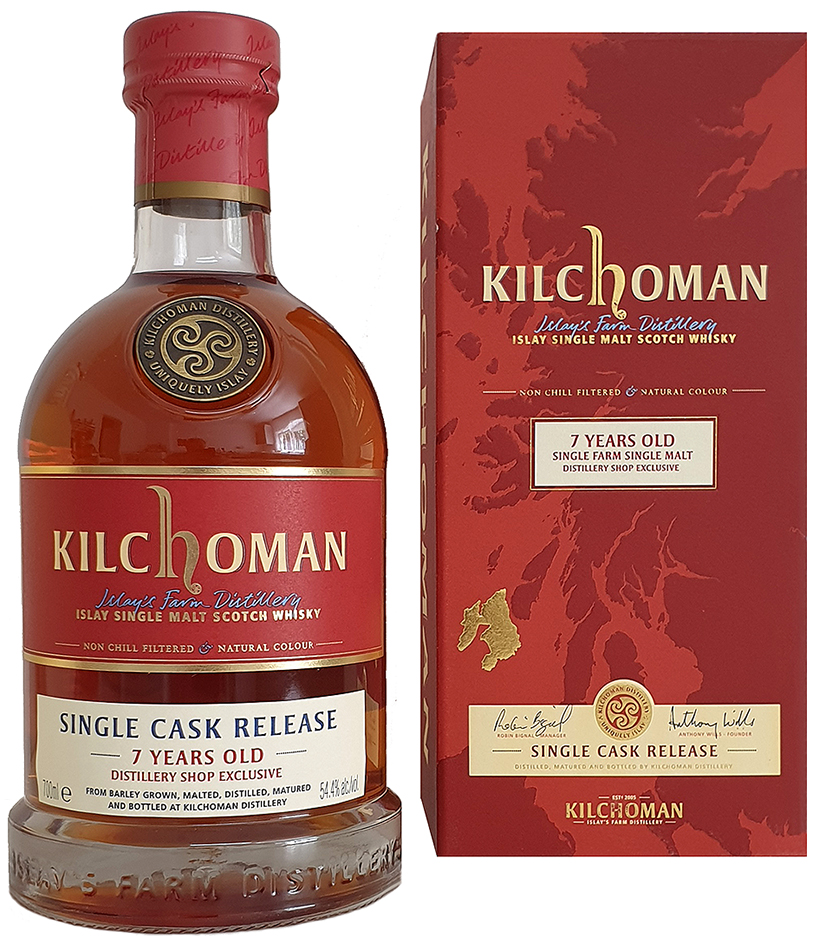 Cask No.: 715/2011
Cask type: 1st Fill Ex-Bourbon Barrel, Oloroso Sherry Hogshead Finish
Date Filled: 17.11.2011
Date Bottled: 18.9.2019 [recte: 12.9.2019]
Age: 7 yo
Strength: 54,4 % abv
Phenol level: approx. 20 ppm
Bottle volume: 0,7 l
Number of bottles: 263
Barcode: 5 060210 702632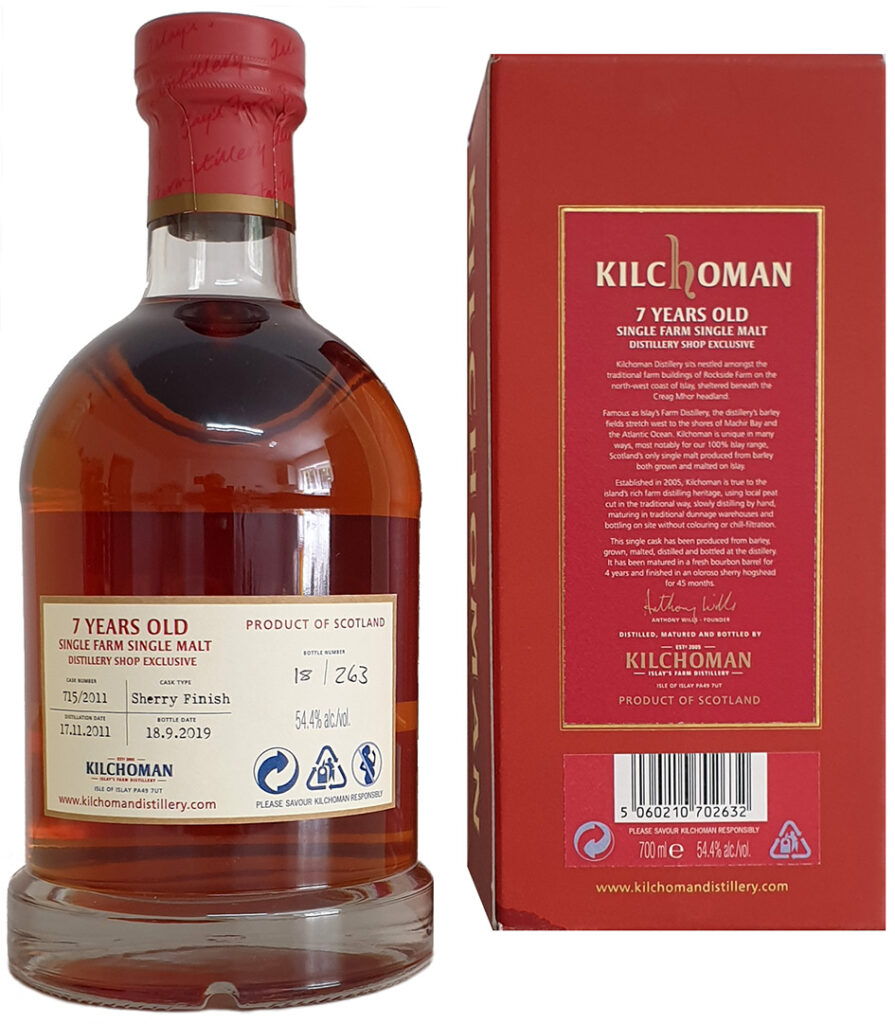 Distribution: Distillery Shop Exclusive