Kilchoman 100% Islay Sherry Hogshead Finish 720/2011 for The Distillery Shop
A new Distillery Shop Exclusive Release has now appeared in the Kilchoman Visitor Centre. It is a bottling of an ex-bourbon barrel in which the whisky, made from the farm's own barley, was initially matured for four years before being finished in an Oloroso Sherry Hogshead for 32 months.
By the way, a vatting of the sister casks 717, 718 and 719/2011, which were also decanted after 4 years in Oloroso Sherry Hogsheads, was already released in September 2016 as a Distillery Shop Exclusive Release with an eight-month Oloroso finish.
.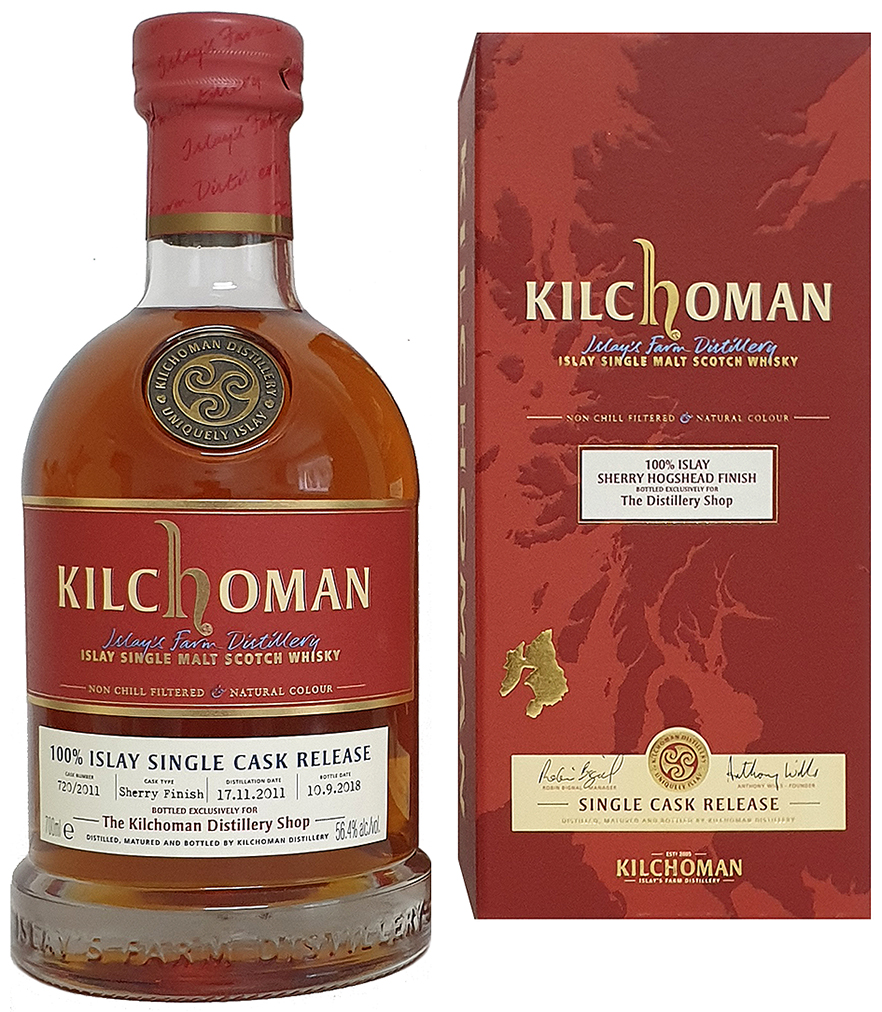 Cask No.: 720/2011
Cask type: Ex-Bourbon Barrel, Oloroso Sherry Finish
Date Filled: 17.11.2011
Date Bottled: 10.9.2018
Age: 6 yo
Strength: 56,4 % abv
Phenol level: ca. 20 ppm
Bottle volume: 0,7 l
Number of bottles: 258
Barcode: 5 060210 701857
Distribution: Distillery Shop Exclusive