Live Tasting with Royal Mile Whiskies on 20th May 2020
Another Kilchoman online tasting was announced today, this time organised by the well-known Edinburgh whisky merchant Royal Mile Whiskies. On Wednesday, 20 May 2020 from 7.30pm GMT, Anthony Wills and Arthur Motley of Royal Mile Whiskies will taste 4 different Kilchomans. The corresponding tasting packs can be purchased on the Royal Mile Whiskies website for £20.95 + shipping. 300 packs with 4 x 2cl samples each have been prepared by Kilchoman and should be sold out within a short time.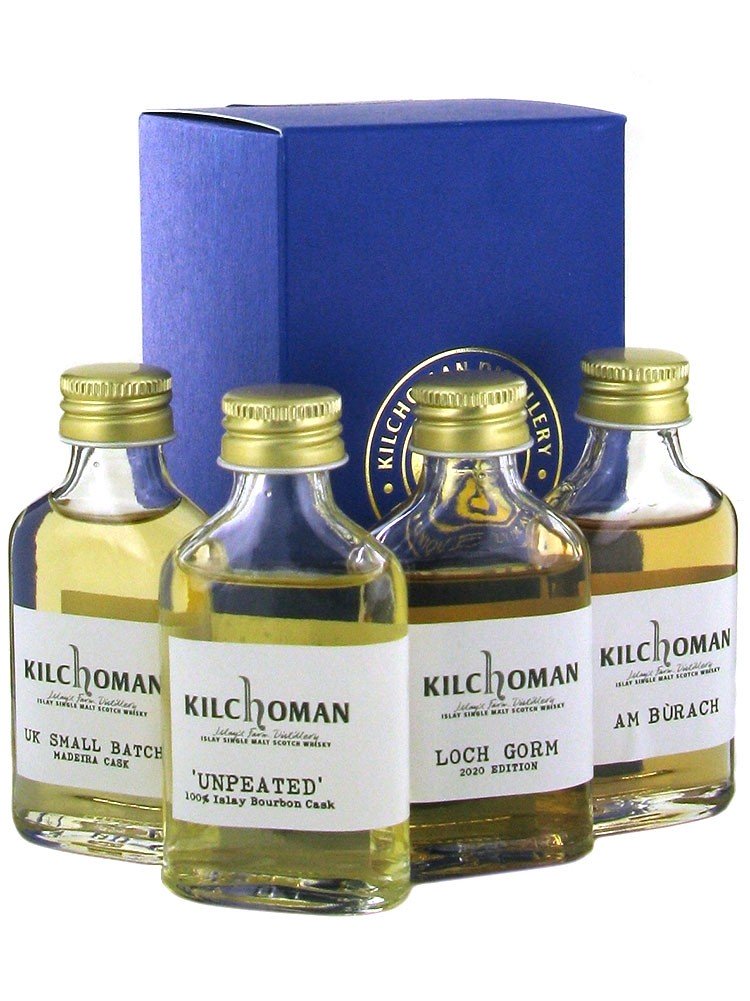 These whiskies will be tasted:
Loch Gorm 2020. A sample of this year's "Loch Gorm", which was released on April 6.
Am Bùrach. Sample of the new "Am Bùrach" announced for May 2020.
"Unpeated" Kilchoman. Sample of another cask of Kilchoman whisky made from unpeated malt.
Fino Cask. The final limited edition release of the year will feature some of Kilchomans rare Fino Sherry casks. Sample of a cask going into the vatting come October.
The selection is very similar to the online tasting of April 10, 2020, only instead of a 100% Islay barrel, a sample of an "unpeated" Kilchoman is offered here. Since the tasting packs for the tasting of April 10, 2020 were sold out within an hour, many Kilchoman fans should be glad to have another opportunity to taste the limited releases of 2020, but most curiosity should surely be aroused by the "unpeated" Kilchoman.
.
Update 20 May 2020
Due to an error, the tasting packs contained a sample of the UK Small Batch No. 1 Madeira instead of the Fino sample. However, Arthur Motley announced during the tasting that all interested parties (under the password "Give me Fino") will have the opportunity to order a Fino sample on the Royal Mile Whiskies homepage.