Two new Kilchoman bottlings exclusively at Whisky.de
Germany's largest whisky retailer Whisky.de now has two exclusive Kilchoman bottlings in its range: a PX Finish Single Cask and its own Machir Bay Collaborative Vatting.
The PX Finish release was distilled on 4.4.2013 and matured for 6 years in Bourbon Barrel No. 216/2013, after it has been finished in a Pedro Ximénez Sherry Hogshead for ten month. It was bottled on 23.11.2020 at 55.0%. The yield was 233 bottles. Whisky.de sells the bottles for 108.50 € exclusively in its Whisky.de Club.
At the same time, Whisky.de now also published their first Machir Bay Collaborative Vatting. In Seeshaupt, they opted for the variant with 87.5% bourbon and 12.5% oloroso sherry casks. The bottles cost 47.90 €.
.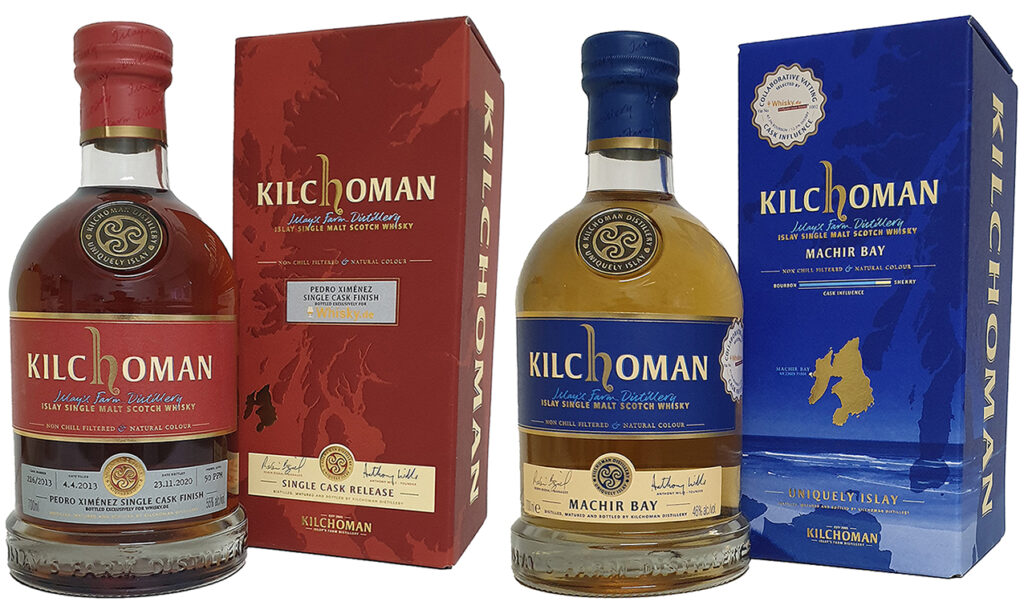 .