STR Finish Single Cask for The Danish Market
When the Kilchoman distillery started to open up new sales areas in the world with its first whiskies, Denmark was one of the most active markets, at least as far as the number of single cask bottlings was concerned. In recent years, however, it had become rather quiet there, but at the turn of the year 2020/2021, a new single cask release for Denmark appeared once again.
This is an STR Cask Finish, i.e. the whisky has been matured for 8 years in an ex-bourbon barrel before being finished in a shaved, toasted and re-charred red wine cask for 15 months.
The result is a wonderfully fruity and complex whisky that harmoniously combines the notes of cooked yellow fruits and citrus from the bourbon barrel with the berry and wood notes of the STR cask.
.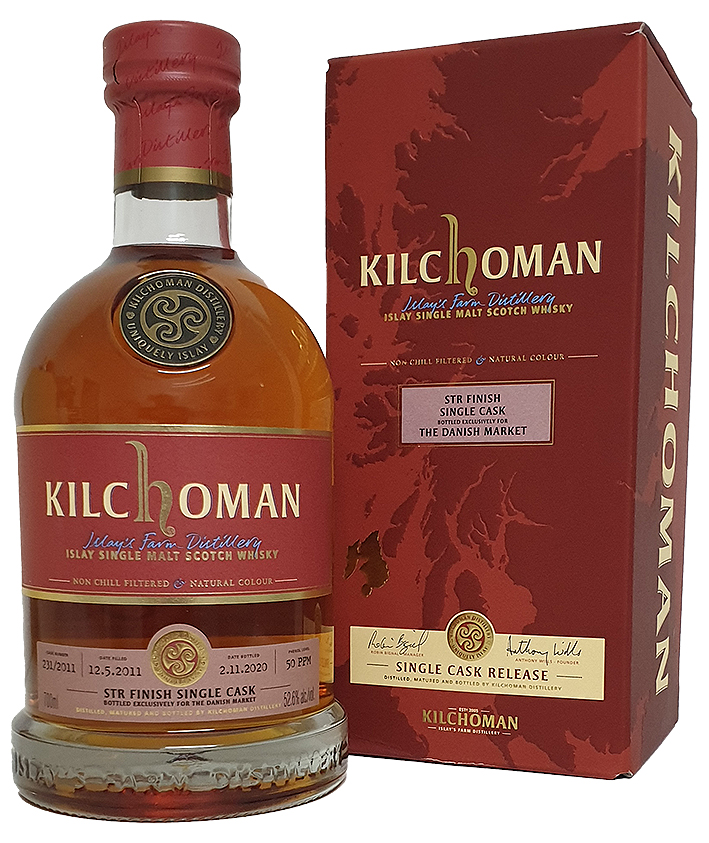 Cask No.: 231/2011
Cask type: Ex-Bourbon Barrel, STR Hogshead Finish
Distillation Date: 12.5.2011
Bottling Date: 2.11.2020
Age: 9 yo
Strength: 52,6 %
Phenol level: 50 ppm
Number of bottles: 251
Bottle volume: 0,7 l
Market: Denmark